Have you already sent your Christmas cards this year? Are you leaving it till the last minute?
No matter which of those groups you fall into, one this is pretty sure – most of Christmas cards are pretty standard, not very original and lack any personality. If you want to stand out from the crowd this year, and bring a real cheer and smile to your family and friends, get inspired right here!
PS: For those who like a bit of adrenaline and leave the Christmas gifts to the last moment, you can shop gifts and Christmas flowers at SerenataFlowers.com until the evening of 23rd December for delivery on 24 December!
Funniest Christmas Greetings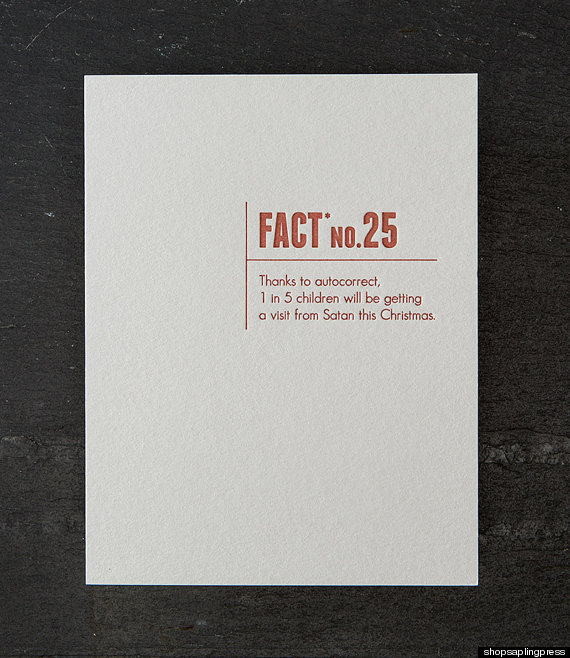 Christmas Greetings Ideas
Need a little inspiration for your own cards? Here are the top 30 Christmas Greetings ideas, get your pen ready!
Do not expect Santa. They all are Drunk and flat. Merry Christmas without gifts
I love Christmas. When else can you sit in front of a dead tree and eat candy out of socks?
You know you are getting old when Santa starts looking younger.
They say that Christmas is just around the corner. How can it be when the world is round?
Christmas is a state of mind and that special feeling that only comes with an empty bank account. – Melanie White
I think Santa's wish for this Christmas should be to lose weight.
A lovely thing about Christmas is that its compulsory, like a thunderstorm, and we all go through it together.
Christmas is mostly for children. But we adults can enjoy it too, until the credit card bills arrive.
Since I brought the presents, I've asked Santa to bring you love and happiness!
Christmas sweaters are only acceptable as a cry for help. – Andy Borowitz
I wish you a White Christmas! But if your White Wine runs out, drink the Red…
Nothing's as mean as giving a little child something useful for Christmas. – Kin Hubbard
If you look for me at Christmas, don't forget to check the local bar!
Christmas is a baby shower that went totally overboard. – Andy Borowitz
Next to a circus there ain't nothing that packs up and tears out faster than the Christmas spirit.
Mail your packages early so the post office can lose them in time for Christmas. – Johnny Carson
Christmas is like job: you do all the work but fat guy in suit gets all the credit. Enjoy and be merry!
Keep your friends close, your enemies closer, and receipts for all major purchases. – Bridger Winegar
I once bought my kids a set of batteries for Christmas with a note on it saying, toys not included.
How do cats greet each other at Christmas? A furry Merry Christmas and Happy Mew Year!
The office Christmas party is a great opportunity to catch up with people you haven't seen for twenty minutes. – Julius Sharpe ‏
I never believed in Santa Claus because I knew no white man would be coming into my neighborhood after dark.
It's the holiday season. Let the overeating begin! – Melanie White
I think Santa Claus has got life figured out. He only visits people once a year.
The Holidays are the one time you get to experience all the excitement of rush hour traffic in the mall parking lot. – Melanie White
I left Santa gluten-free cookies and organic soy milk and he put a solar panel in my stocking. – Earthman Adam 
How is the Italian version of Christmas different? One Jesus, one Mary, and 33 wise guys.
When you stop believing in Santa Claus is when you start getting clothes for Christmas!
May your holidays be like Santa – fat, cheerful and abundant!
Santa is very jolly because he knows where all the bad girls live
Sources: congratulationsto.com, allbestmessages.co and funny-jokes-quotes-sayings.com