If you're getting married in 2017, you'll probably want to know all of the latest trends ahead of your big day, especially if you still need to decide on a bridal bouquet of flowers.
Here you'll find some of the must-haves for this year – designs that can make your wedding even more special.
Jewel tones
When dressed from head to toe in white, what better way to add a splash of colour to your outfit than with a bouquet brimming with jewel tones?
From emerald greens to ruby reds and sapphire blues, there is an arrangement to suit all brides to be. If you're looking to accent the bride's ethereal details, opt for navy and burgundy shades. Complement these floral shades with a dark-lip shade, such as a deep maroon colour.
Alternatively, choose roses in red wine hues to create an updated version of the classic rose bouquet.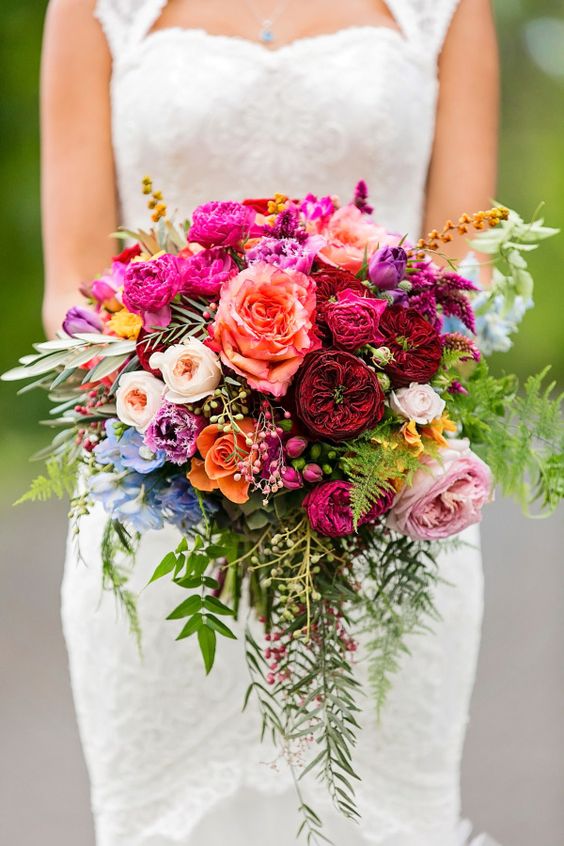 Succulents
If you live in a warmer climate, succulent plants are a great option for your wedding bouquet, as they require less water and look fresher for longer.
Many think succulents are a little on the boring side, however, this is far from the case! They come in an array of different shapes and shades of green, all of which look super fresh against a white gown. They are also both appealing and intriguing.
For something a little bolder, choose deep purple leaves paired with lighter, brighter greens and dot an abundance of air plants around the wedding venue for added effect. Succulents by no means come in green and grey-blue hues alone, and are in fact available in an array of dusty purple hues, which certainly pack a punch, especially when complemented with soft greens, whites, and peach accents.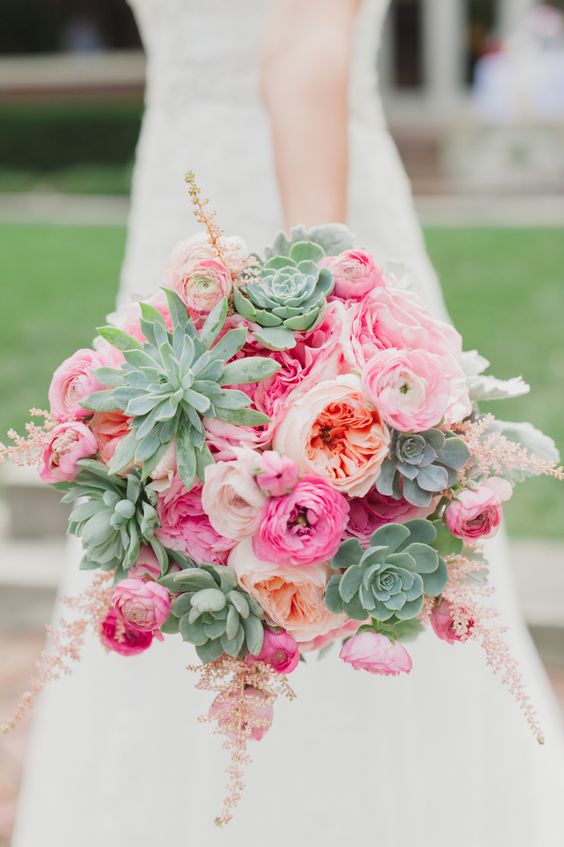 Hot pink bouquets
Pink bouquets are an incredibly romantic choice of colour for wedding flowers.
Pink resembles both the blushing bride to be and is also said to be the colour of love – a pink bouquet is therefore extremely fitting for your wedding day. This hot hue comes in a spectrum of shades, including everything from paler pinks to coral hues and bright fuchsias.
If you find yourself inclining towards a brighter, bolder look, opt for hot pink. A gorgeous pink floral arrangement brimming with different shades of hot pink is a guaranteed head turner. If you'd prefer something subtler, choose a pale pink bouquet instead, with both peaches and pastel hues in the shape of dahlias, ranunculus, roses and andromeda.
For a boho feel, tie the flowers together with a ribbon or a few strands of straw.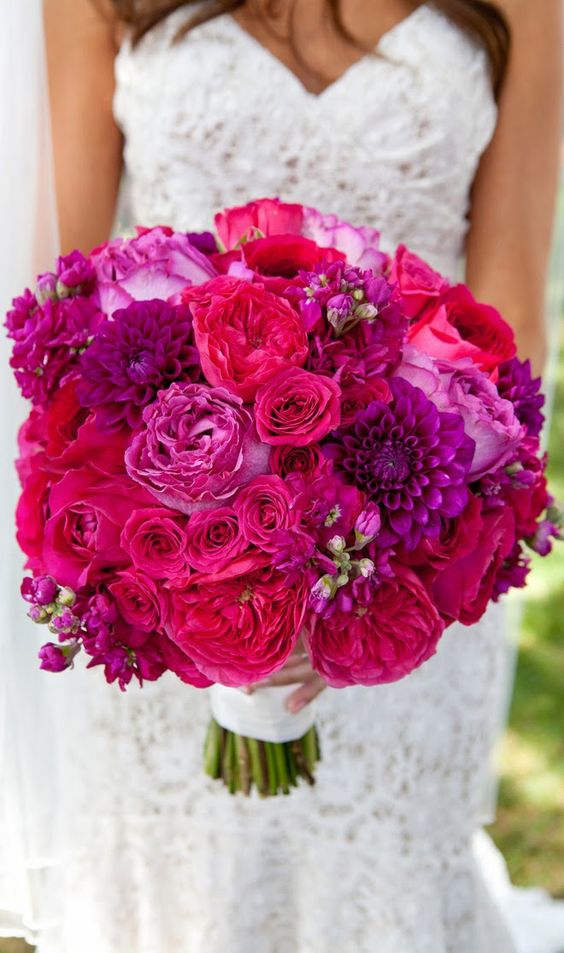 English garden flowers
These beautiful bridal bouquets are exquisite in style!
They incorporate an array of unique flowers, all on a backdrop of gorgeous greens, with bright pops of colours that are guaranteed to make a statement. If you wish to create a wedding bouquet that both inspires and awakens your whimsical side, English garden flowers are a great option.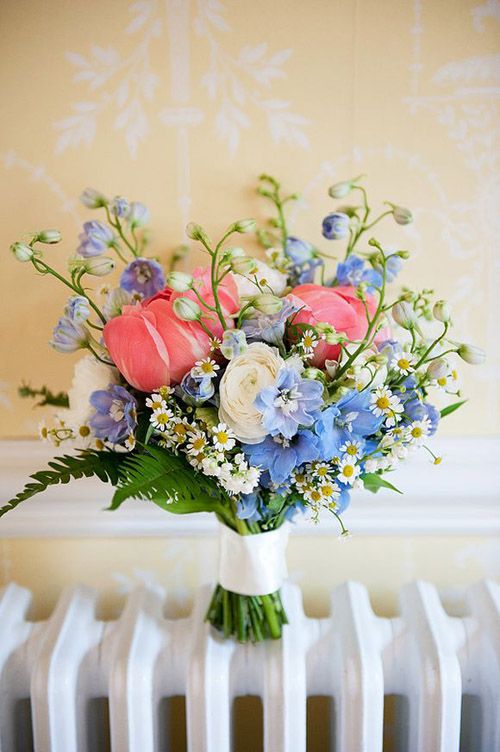 White and green
White and green bridal bouquets are both contemporary and organic in style.
Think lacecap and mophead hydrangeas; boasting blooms that are both tightly budded and fully open. To create a contrasting hue, opt for wired hydrangea leaves and snowberries. Hydrangeas are also a great option for single-flower bridesmaid bouquets and make an ideal accompaniment to a pastel gown.
Add some yellow to the mix for a warmer bouquet or a few vibrant hues in the shape of ribbons, beads and pearls – all of which can be woven into a bouquet.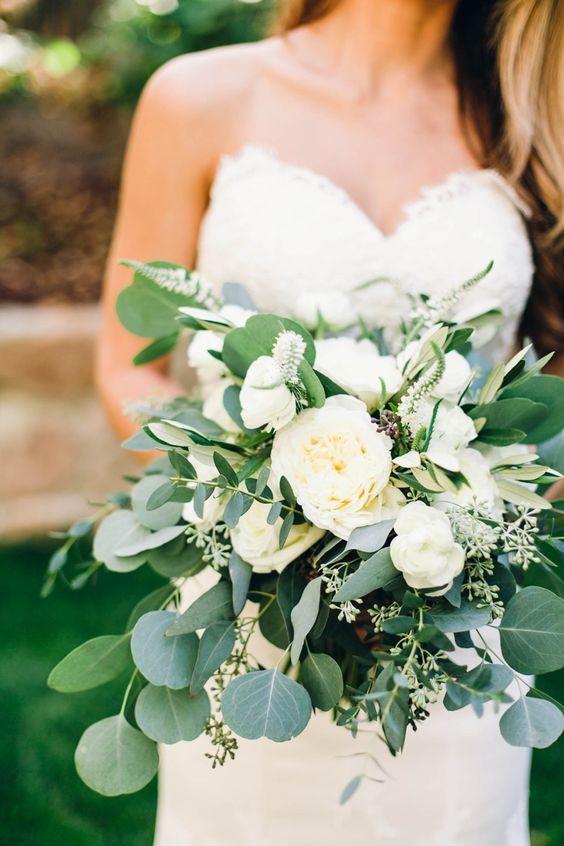 Pantone 2017
The Pantone colour of the year is Greenery, which is great news for brides to be as this shade goes with pretty much everything.
It's also a cost-effective option, as it's always the flowers that are higher priced. If you're looking to add a splash of zesty colour to your floral arrangement, opt for yellow-green shades and continue this theme throughout the bridesmaid dresses, table runners and centrepieces.
You could even wear emerald green kitten heels. This satisfying shade is the epitome of rejuvenation and revitalisation, as greenery allows us to be at one with nature.
Oversized bouquets
Want to make an impact? Choose an oversized bouquet in an array of hot hues.
Opt for wild flowers if you're getting wed in a rustic barn or tepee, as they will perfectly complement the location. Choose a 'wild, just picked fresh from the fields' look for best results and allow the flowers to cascade downwards.
The beauty of these bouquets is that they're meant to look a little boho and a little unfinished, which means they're a little easier to create. Finish the bouquet by tying strands of straw around the stalks. You can create the same look for your table displays and centrepieces. You can even hang hanging baskets brimming with cascading flowers from the ceiling.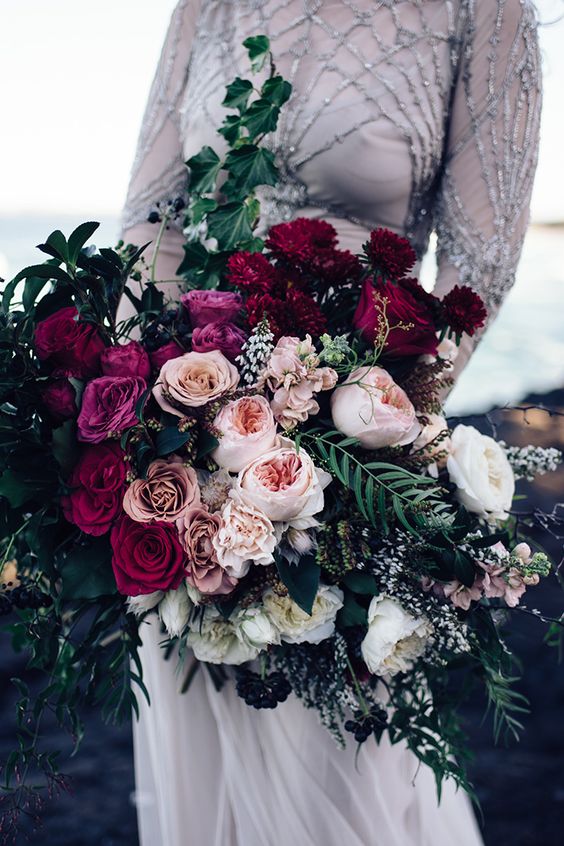 If you're keen to follow the trends at your wedding this year, we hope we've provided you with plenty of inspiration!
Sources: Martha Stewart