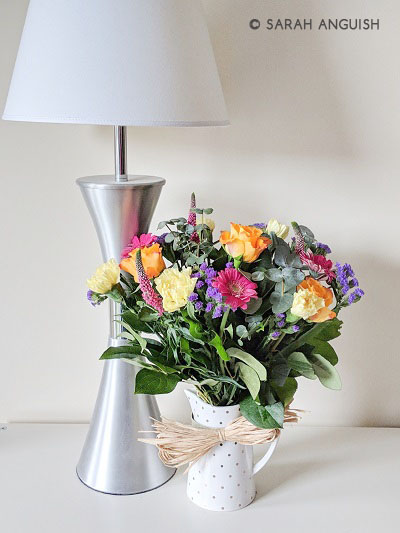 As Mother's Day approaches, we tend to think of our mums and how different our world would be without them in it. Their care, love, and affection are what brings out the best in us and their smile is a constant reminder for how lucky we are to have them by our side.
In anticipation of Mother's Day, we thought the special day is best discussed with mums themselves. We reached out to some of our favorite British bloggers to find out what Mother's Day means to them.
Meet our second guest of the series, the blogger behind Boo Roo and Tigger Too, Sarah Anguish. A northerner at heart who now lives in Norfolk with her husband and three children. A former NHS administrator, she is now a work-at-home mum who juggles managing her blog with family life and the 101 activities that her children like to sign themselves up for.
Please tell us about yourself and how you got into blogging?
I started my blog www.boorooandtiggertoo.com back in August 2011 as I was preparing to return to work following maternity leave with my second child. I'd read lots of blogs whilst off on maternity leave as none of my friends were having babies too I looked online for support and guidance. Although the majority of blogs I read were all from stay at home mums and I was just about to return to work. So I thought I would share what parenting and life are like when you add in work and childcare issues.
Why did you choose this niche for your blog?
When I started blogging I wanted to share what it was like to be a working mum. The parenting guilt felt as you left your child in the nursery so you could head off to work. The juggle when your child is ill and you need to be at home, not to mention the holidays when childcare is closed but you still need to work. Every family has a story to tell, I just wanted to share mine.
What do you think mums most appreciate on Mother's Day?
Not sure I can speak for all mums but I know that I'd love a lie-in without waking to the sound of the children screaming. A day organized by someone else so that I don't have to think about packing bags, directions, parking, tickets, where we are going to eat etc. A card and a gift are welcomed, of course, but it's about being made to feel special rather than the money spent.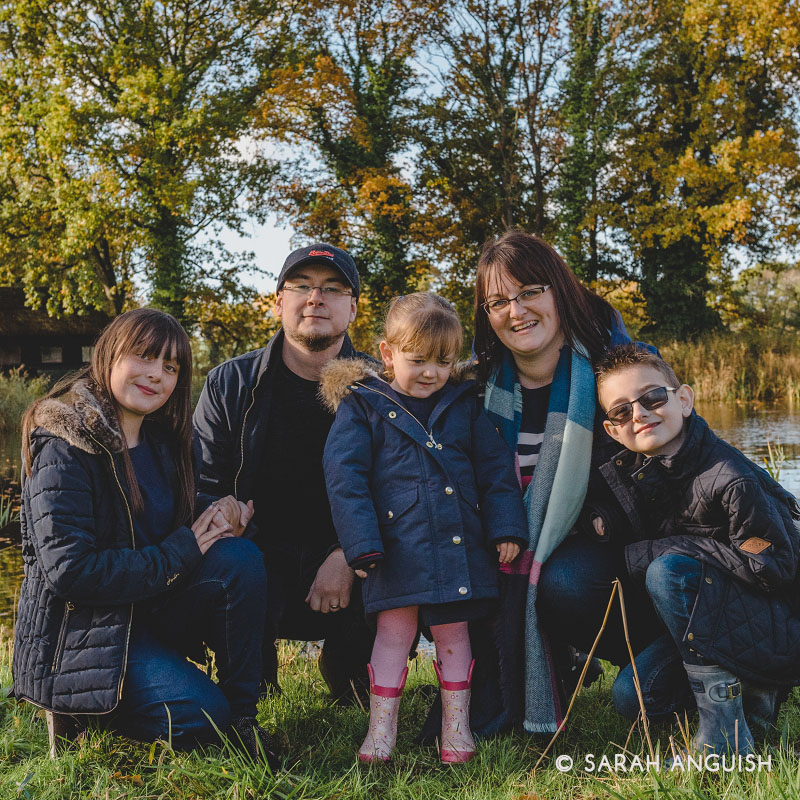 What would be the best Mother's Day gift?
One that the children have selected themselves. My oldest two children are twelve and eight so they are able to decide what they think I'd like for Mother's Day. Whether it is my favorite chocolate bar, a new top from my favorite shop or a bouquet of flowers with my favorite colors in.
How did you surprise your mom this Mother's Day?
My mum lives 300 miles away so it is always tricky to know what to buy her. She would never tell me what she wants either so I have to take a guess at what would make her smile. This year I have been a little creative by gathering up lots of little gifts before adding them to a hamper basket. Think the Sound of Music, brown paper packages tied up with string these are a few of my favorite things'.
How did you spend your Mother's Day last year?
Usually, we meet up with my husband's side of the family and go out for a meal. However, last year I was a little selfish and wanted to celebrate Mother's day doing something with just the five of us. So we headed to London for the day to visit the London Transport Museum. It's the first time we have been but has been on our must-visit list forever so finally we were able to cross it off.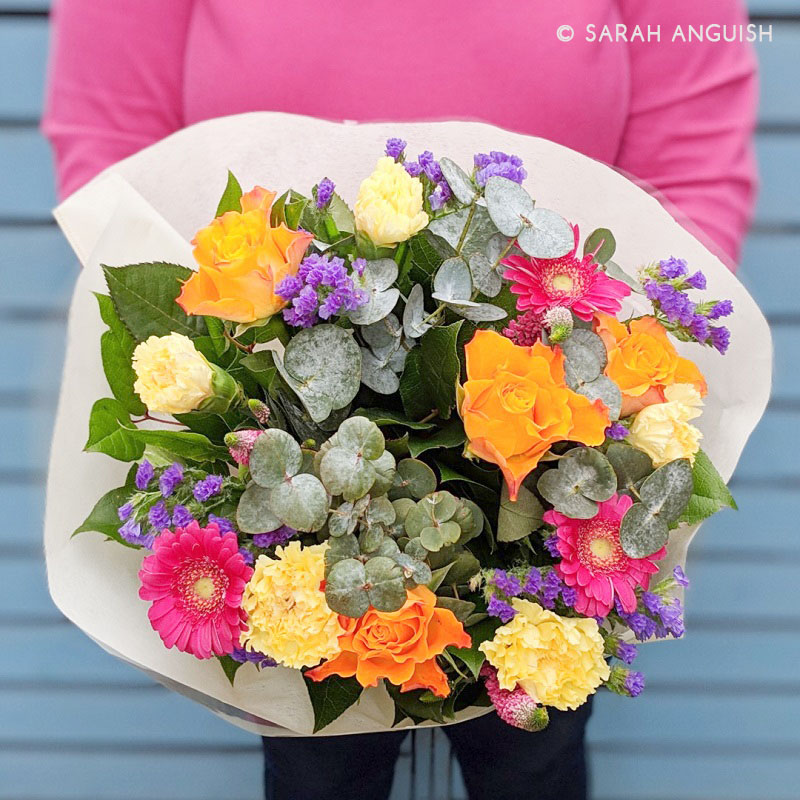 Flowers or brunch – which one do you think mums prefer more?
This is a difficult one, as I can see why the quality one on one time with each other would be great whilst enjoying a brunch. However, with everyone living busy lives and not always closeby I think that a bouquet of flowers is best. It is something that she will look at as she comes in the door. As she carries out chores around the home and smell as she sits next to them to enjoy a well-earned cup of tea.
What are some crazy things your kids have said or done on Mother's Day?
My son said to me one year as we were about to head out for a family day out… 'Mummy, what did you and Daddy do before you had children to go with on adventures'. I smiled at him and replied… 'Sleep'.
What would be the best wish for mother's day?
A simple thank you from the children – a hug and a kiss would be lovely too. However, it is the thank you that will mean more. It is them acknowledging all the hard work, love and sacrifice that happens throughout the year.
Read Other Interviews: