In the age when saying 'happy birthday' is as simple as posting a celebratory picture or a few short words on a social media platform, people have become idle. Gone are the days of arriving home to an array of balloons and a surprise party! Here we have highlighted some tips and tricks on how to make your nearest and dearest feel loved on their birthday.
Send a gift
If you're unable to wish a special someone happy birthday in person, sending them a gift, directly to their door, is a great way to show them you're thinking of them on their special day. And especially if you do it with flowers. When you order a bouquet of beautiful blooms online, you'll find an array of hues, species, and sizes available, many of which come with a next-day flower delivery option. With so many selections to choose from, you should manage to find something to suit all tastes too.
Throw a surprise party
If it's a big birthday, you may wish to throw the individual in question a surprise party! This can take a great deal of time and effort, and organization is key! However, when you see the shock on the face of the individual celebrating, it will all be worthwhile! From writing a guest list to booking a venue, to ensuring drinks and food are on tap, there are a number of factors to take into consideration. The main thing is to ensure everyone involved can keep the surprise!
Send a card
Instead of writing a simple message on social media, send a card. This way, the birthday girl or boy will have something to open and display! If they're working, send it to their office, complete with a thoughtful message inside.
Treat them to lunch
If it's a colleague's birthday, treating them to lunch is a great way to celebrate their special day. Try to choose their favorite spot and invite a handful of other friends along. If you're unsure of where they like to dine, try subtly asking them what their favorite food is and pick a restaurant that serves it.
Make them a card
You can get creative at home, or alternatively online, and make the birthday girl or a boy a card to celebrate their birth date. Whether you get arty and design them something sophisticated or choose a more comical route, there are a number of possibilities to choose from. Whatever you opt for, it will hopefully be guaranteed to put a smile on their face!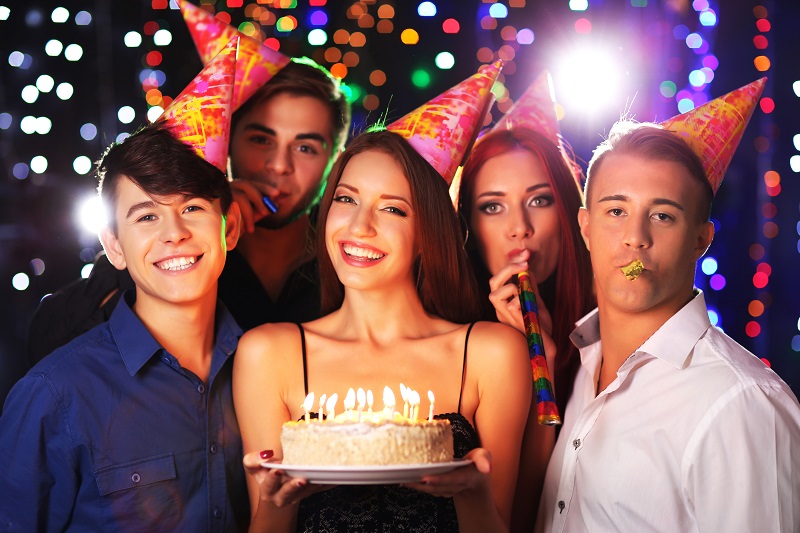 Bake them a birthday cake
Who doesn't like birthday cake? And what better way to mark the occasion than with a moreish, sugar-filled creation? Before beginning to bake your masterpiece, try to subtly decipher their favorite flavor. This could be chocolate, strawberry, vanilla, or lemon – or even something a little out of the ordinary. How creative you get depends on your skills! And don't forget the candles!
Sing happy birthday
Waking the birthday boy or girl up with a happy birthday harmony is a simple yet effective way to make them feel special. It will put them in good stead for the rest of the day and ensure they have a spring in their step. If you intend to take them out for dinner to celebrate, you can ask the waiters and waitresses to sing the song with you.
Buy them something special
Whether it's a piece of jewelry or a new pair of shoes, buying the individual in question a birthday gift is a great way to celebrate their big day. If you're unsure of what to gift them, get them to write a wish list and choose one or two things from it.
Treat them to a birthday brunch
What better way to start the day on your birthday than with a glass of bubbles at your very own birthday brunch! You can either book a venue, or alternatively, throw them brunch in their own home! Otherwise, wake the birthday girl or boy up with breakfast in bed.
Decorate their desk
If it's your colleague's birthday, decorate their desk before they arrive to the office. From confetti to cards, to bunting and balloons, you can go as overboard as you wish! If you really want to push the boat out, get the office to sing them a happy birthday on their arrival to work.
Plan a surprise trip
If it's a big birthday, you may wish to take the birthday boy or girl away for the weekend, or even longer! From a spa date to a city escape, there are a number of options to choose from and there is certainly something to suit all! Keeping the entire trip a surprise will only add to the excitement.