A parent's wedding anniversary is a wonderfully joyous time and an occasion that gives the entire family an excuse to celebrate. Whether you throw them a surprise party, send them a special gift or surprise them with the gift of your time, there are many ways to rejoice. When it comes to gift inspiration, we've listed a few of our favorite ideas below to help you on your way…
A bouquet of beautiful blooms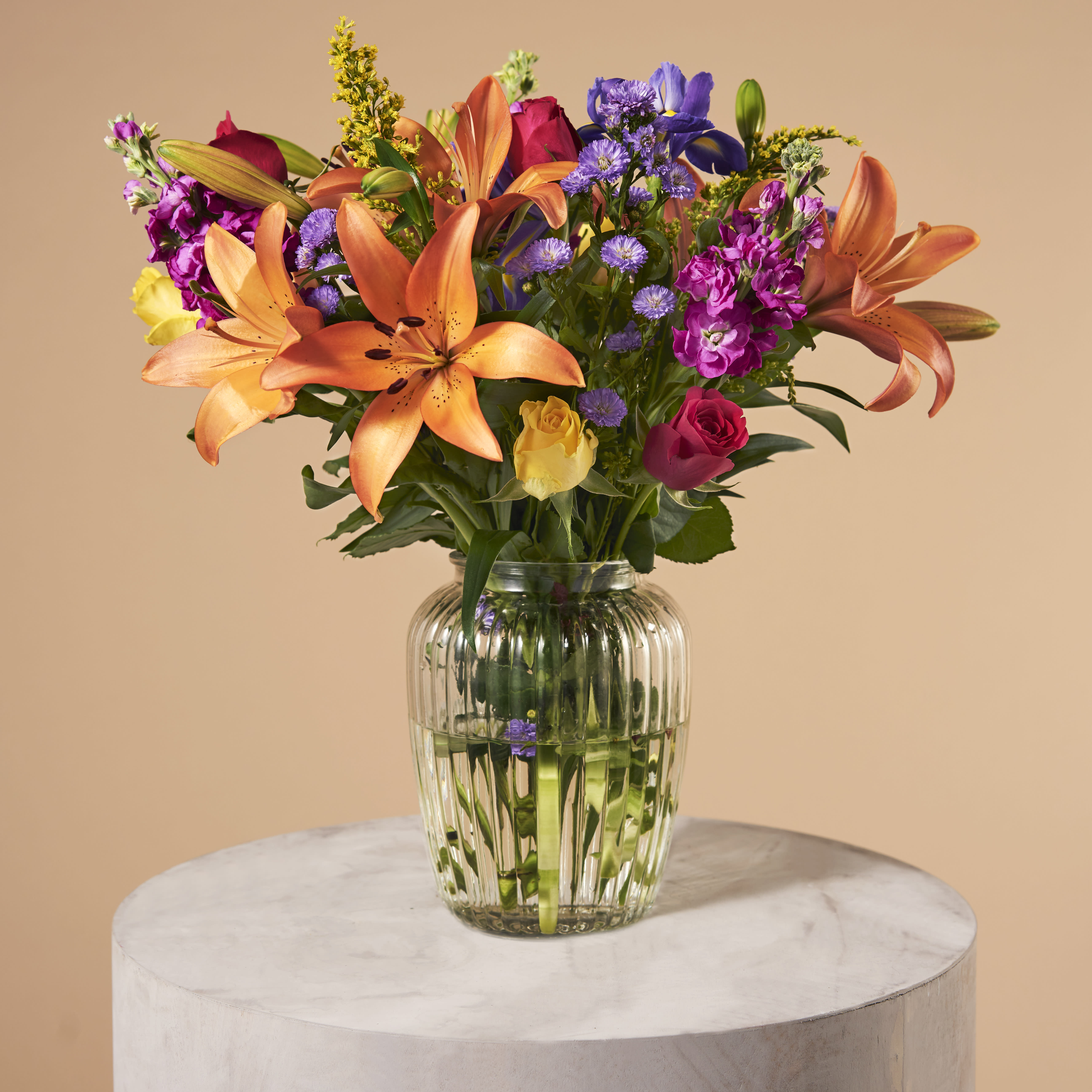 A special flower arrangement brimming with hot-hued blooms and rich green foliage is a great gift, no matter the anniversary in question. It's also a great option for those looking to send a present from further afield. An array of online florists offer an assortment of bouquets, tailored to anniversaries, many of which come with the option of next (and even same) day delivery. If you lead a busy lifestyle, it's easy to forget important dates, which is when a speedy delivery service comes in handy.
Serenata Flowers offer an assortment of anniversary blooms, all of which will help your loved ones to celebrate their special day with a special token. From choosing flowers traditionally associated with the month of the happy couple's union to bouquets that mirror their emotions, there is a flower arrangement to suit all tastes. Discover everything from springtime blooms to perfect pink arrangements, to traditional white roses and Scarlett Pimpernel ensembles – the choices are infinite!
Husband and wife coffee mugs
Customized couple mugs are a cutesy idea for an anniversary gift, especially for parents who can't leave the house without their morning coffee. Asides from showing your parents you're thinking of them on their special day, mugs with messages are a daily reminder of their love for each other. You can make the message as humorous as desired!
Personalized wall plaques
Create a special work of art for the special people in your life with a customized wall plaque. Asides from making a beautiful focal point, it's a great way to combine memories in the shape of how many years they have been together, how many minutes they have spent with one and other, how many children they have, where they met when they married and even how many pets they have.
Husband and wife dressing gowns
Monogrammed dressing gowns make for a great wedding anniversary gift. It's also a gift that is likely to be used time and time again. Whether you opt for something simple such as 'husband' and 'wife' or use the nicknames they have for one and other, this wedding anniversary gift is guaranteed to put you in your parent's good books.
His and hers matching puzzle keyrings
Puzzle pieces that fit together not only make for a great anniversary gift, but they're also a great option for those who often misplace their keys (or who are renowned for picking up their other half's keys).
A weekend getaway
If you really want to push the boat out, treat your parents to a weekend getaway on their anniversary! Whether you pick their favorite location or a surprise destination, this is the perfect gift to give your favorite people on their special day. From spa retreats to hiking adventures, to tropical vacations or adventure sports, pick a place that is tailored to your parent's tastes. If it's a big anniversary, you may wish to organize a holiday for the entire family and ensure you throw a celebration to remember!
A surprise party
Why not throw the happy couple a surprise soirée on their special day? You can either hire a venue or host it at your parent's home. Invite family and friends, open a bottle of bubbles (or several) and decorate the house with balloons and banners. And of course, when you're the one doing the organizing, you can be as lavish or as reserved as you wish!