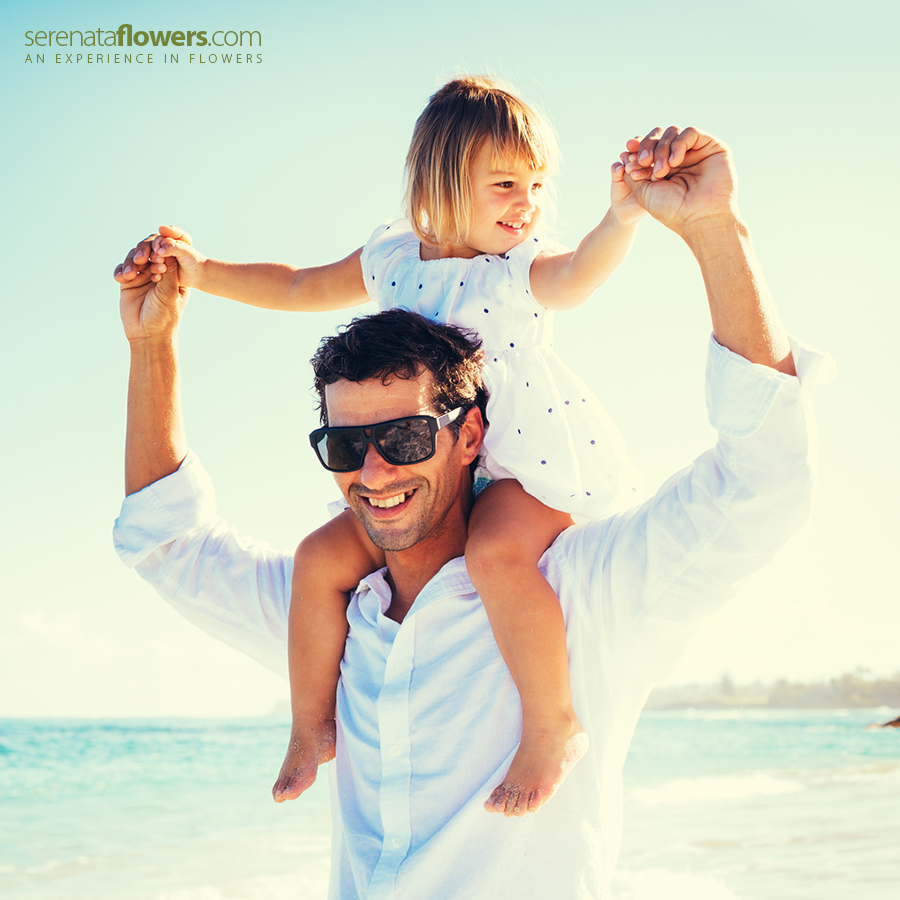 Father's Day. It's the one day of the year when dads get recognized for all their hard work and are told how much they mean to their little girls and lads.
This year, Father's Day falls on 21st June but while we all know that a card and present are mandatory parts of the day we don't all know the origins or histories of this annual celebration.
The history of Father's Day
While modern Father's Day celebrations are thought to be only 100 years old but the concept of celebrating the day is claimed to go all the way back to Ancient Babylonia.
It is recorded that a little boy named Elmesu carved a Father's Day message onto a card made of clay as long as 4,000 years ago; wishing his father good health and a long life.
While there is no official record of what happened to this small child and his father afterward (although we're sure there was plenty of love and thanks involved), the tradition of Father's Day spread around the world.
The tradition of the day originally meant celebrating only our genetic father but has now been extended to include stepfathers, grandfathers and uncles as modern family units changed. .
In fact, any man who has fulfilled the role of a father can be celebrated on this day.
As far as the concept of Father's Day as an annual festival is concerned, it was first introduced in 1909 by Sonora Louise Smart Dodd. Sonora was extremely close to her father, William Jackson Smart: an American Civil War veteran.
She felt that it was unfair that she would honor her mother on Mother's Day but not her father. The people of Spokane – where Sonora was from – first celebrated Father's Day in 1910 as a result.
President of the USA Richard Nixon officially signed Father's Day into American law much later in 1972 and it has since begun to be celebrated in a number of countries all over the world.
It was also President Nixon who decided upon the date when it would be celebrated, nominating the third Sunday in every June
Celebrating Father's Day
While in the UK our dads can expect breakfast in bed and a card at the very least on Father's Day, celebrations around the world differ from one country to another.
Germany names the day Vatertag (Father's Day) or Mannertag (Men's Day) and sees groups of men go into the woods with a wagon of beer, wine, and meats. Heavy drinking is extremely common on this day as men celebrate being a father in style.
South Africa celebrates their day as a family, with lots of picnics and presents being presented to their beloved dads, whereas in Japan flowers are the most popular gift children give to their dad to show their love and appreciation of him. A Japanese Father's Day dinner will always consist of fish; usually crab or prawns.
Fun facts about Father's Day
If all this history has got you thinking about Father's Day in more detail, here are some fun facts about the day you are sure to love.
There are currently 1.5 billion dads in the world
In Thailand, the King's birthday is the day on which Father's Day is celebrated and the day consists of plenty of fireworks and large celebrations
A Milne created Winnie the Pooh for his son on Father's Day. Every year they watched it together
According to TiVo the top ten TV dads of all time were: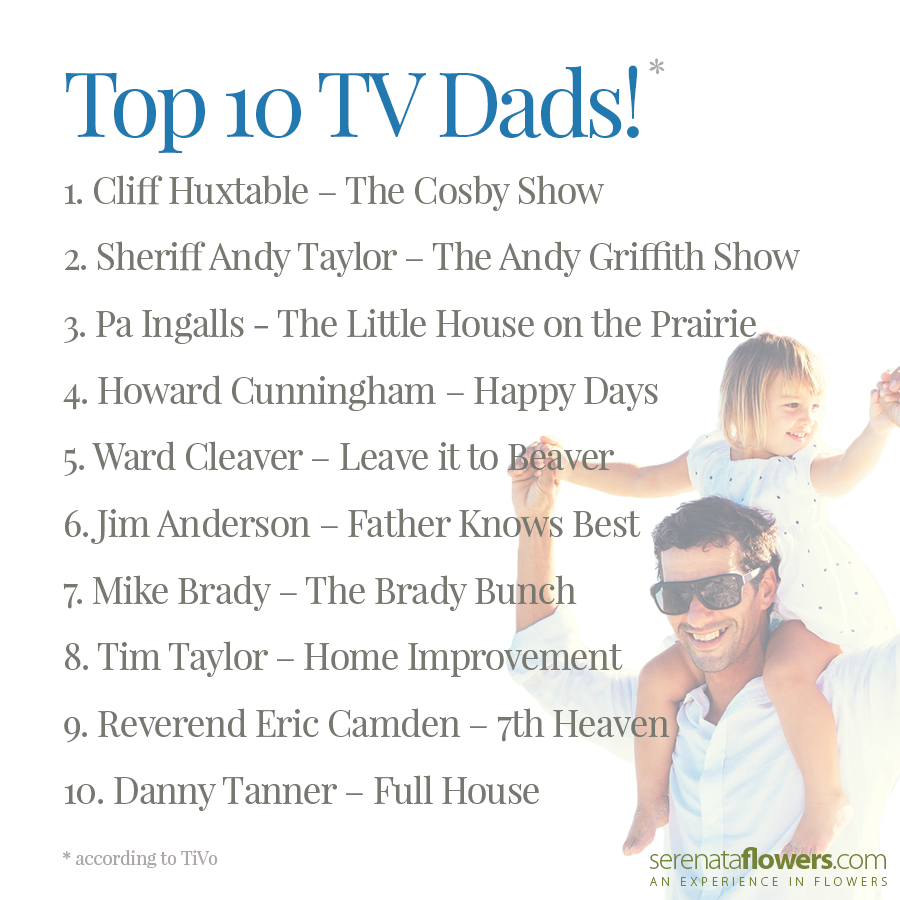 The voice of Papa Smurf – Don Messick – also provided the voice for Scooby Doo
Stevie Wonder's hit "Isn't She Lovely" was written about his new born daughter
Father's Day is the fourth largest card sending occasion with 87 million cards given and received each year
50% of these cards are bought for fathers and 15% for husbands
The most common cards bought say "from both of us" or "from your daughter"
Celebrate Father's Day this year in style by showing your old man just how much you love him and appreciate everything he has done for you.
Dads are the ones who teach us to swim, ride a bike and stand up for ourselves.
Let's repay the favor and treat them like the kings they are on 21st June.