As you probably know, a well-planned event or surprise is likely to go wrong especially if you put a lot of effort into it.
Especially so on Valentine's Day.
Whether you're planning an intimate dinner at home, surprise gift delivery at an unexpected place, or even a proposal – be always ready with a plan B.
These stories are an example that not everything works out the way you wanted!
Do they sound familiar? Do you have your own story to contribute? Leave a comment below.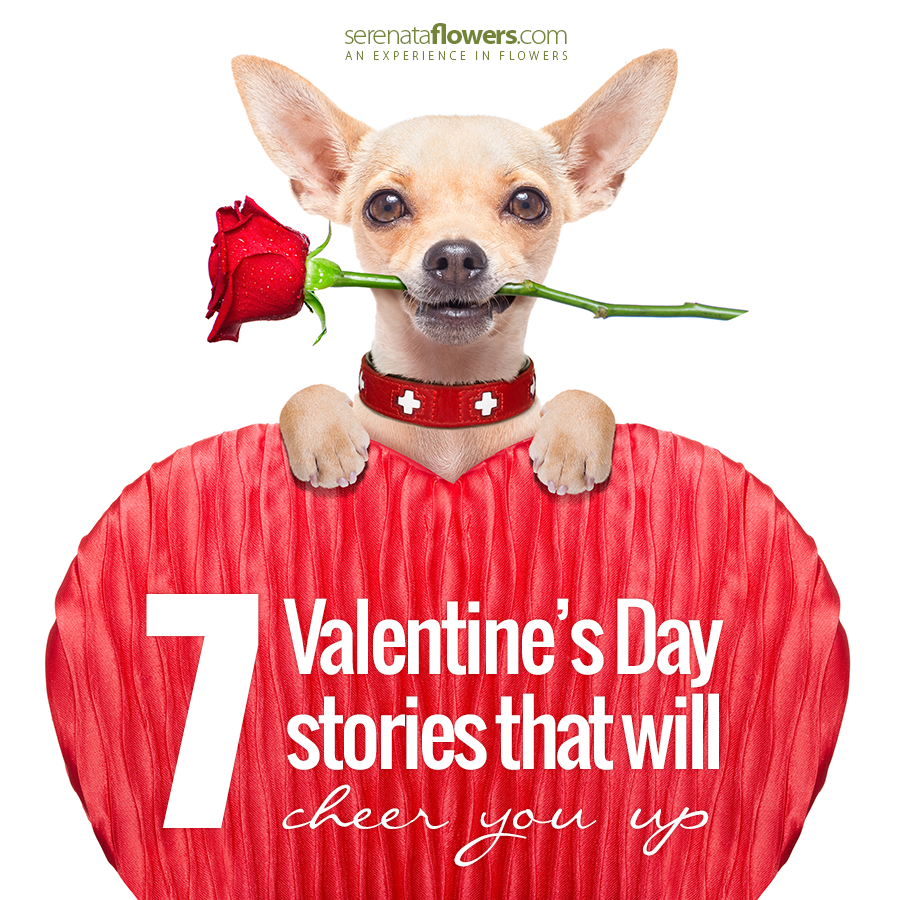 1. Sign went Wrong
Things can go wrong even though you have the most innocent intentions. Here is a perfect example:
"Driving through Southern California, I stopped at a roadside stand that sold fruit, vegetables, and crafts.
As I went to pay, I noticed the young woman behind the counter was painting a sign.
"Why the new sign?" I asked. "My boyfriend didn't approve of the old one," she said.
When I glanced at what hung above the counter, I understood. It declared:
"Local Honey Dates Nuts"
From  Theodore Bologna at Readers Digest
2.  Tech Romance with a Twist
Just like all modern relationships, everything starts online.  If you question a geek, this is the scenario that's likely to happen!
"My boyfriend and I met online and we'd been dating for over a year.
I introduced Hans to my uncle, who was fascinated by the fact that we met over the Internet.
He asked Hans what kind of line he had used to pick me up.
Ever the geek, Hans naively replied,
"I just used a regular 56K modem."
From Anne McConnell at Readers Digest
National Association of Husbands and Boyfriends
Not a Valentine's Day story, but this is something that made us laugh!
Hope you will enjoy it too! Are you subscribing to this association yet?
"We the National Association of Husbands And Boyfriends' (NAHAB), wish to announce our annual 3-day strike
which commences on 13 FEB and ends on 15 FEB.
Please note; our cell phones will not be working during the strike and
our relationship commitments will continue from the 16 FEB,
we apologize for any inconvenience caused to our wives and girlfriends who might be hoping to be with us on Val's day.
Thanks for your understanding."
Quora user Erica Asantewaa
4. Double Surprise
When there's more than flowers being delivered and instead of one surprised recipient you get a surprised courier too!
"Our delivery man at work (69yrs old at the time) went to a house to deliver some flowers.
A blind man answered the door and the flowers were a C.O.D. (cash on delivery) so the blind man goes into the house to find his wallet. Not being a very patient man, especially on valentines day, the delivery driver went into the man's house to see if he could help him find his wallet.
He goes into the bedroom and sees the man's wife sitting naked on the bed.
Embarrassed he exits the house and waits out the front. The funny part was this though; when he returned to the shop and told his story bright red and giggling like a schoolboy he said, "so there she was sitting on the bed in her birthday suit; she should have ironed it before she wore it."
It is a story that is passed to any new employees every valentines day. I don't know maybe it's one of those things where you just had to be there."
Posted by Anonymous on Quora.
5.  A special Valentine's Day card
Not time to buy Valentine's Day card? Make one! This guy took it to his own hands and came up with something pretty amazing!
"My friend Mark and I work in a lawn-mower-parts warehouse.
Somehow Mark got the idea that his wife did not want a card on Valentine's Day, but when he spoke to her on the phone he discovered she was expecting one. Not having time to buy a card on his way home, Mark was in a quandary.
Then he looked at the lawn-mower trade magazines scattered around the office — and got an idea.
Using scissors and glue, he created a card with pictures of mowers, next to which he wrote:
"I lawn for your mower and mower each day."
Mark's wife loved it.
The card immediately graced their refrigerator door.
From Gene Hyde at Readers Digest
6. Last minute surprise
When you Valentine's Day surprise doesn't go the way you wanted.
"My friend and his girlfriend had even dated about a year and they lived 4 hours apart.
He had been planning to drive to her apartment with flowers and chocolates and he had arranged with her roommate to have her at the apartment. When he got to the apartment And stood outside the door he heard his girlfriend throw something and yell,
"That son of a bitch didn't even get me a card!"
He knocked on the door and she yelled: "who is it?!"
And he replied, "It's a son of a bitch!"  They
have now been happily married for 25 years. :)"
By Gabriella Lanphier on Quora
7. Scoring some points
I'm sure some of you have thought of trying this in school but never managed to pull it off. Here is the likely outcome!
"My high-school English teacher was well known for being a fair, but hard, grader.
One day I received a B minus on a theme paper.
In hopes of bettering my grade and in the spirit of the Valentine season, I sent her an extravagant heart-shaped box of chocolates with the pre-printed inscription: "BE MINE."
The following day, I received in return a valentine from the teacher.
It read: "Thank you, but it's still BE MINE-US."
From Brad Wilcox at Readers Digest
Which one of these stories did you like the most?
Have you prepared some special surprise for your other half this Valentine's Day?
How do you make sure your plan for Valentine's Day doesn't go wrong?
It's good to start with covering the basics.
Valentine's Day card and Flowers with chocolate will leave no lady disappointed. Make sure you find out what her favorite flowers are before purchasing flowers online. If you're having Valentine's Day flowers delivered to work or home, make sure she will be around to receive them, otherwise, it might lose the element of surprise.
If you're surprising her in some public location, restaurant or a nice hotel,  try to find a place where you can be alone or at least have a bit of privacy. A quiet corner in a restaurant or a small corner in a hotel bar will work for this occasion. Remember that places like this are normally quite overcrowded on Valentine's Day, so if you want privacy it will involve some careful planning and it will probably cost you a bit more too.
If you're choosing an outdoor location for your surprise, it is important that she is familiar with the place and doesn't feel like she has been stranded in a strange neighborhood not knowing what's going to happen next.
It's always a good idea to have a plan B. You never know what will wrong on the day and having your tracks covered will put your mind at ease.
If you're surprising your man, same tips apply – but for gifts, we recommend surprising him with a home or office delivery of his favorite beer or wine. He will have something to brag about to his colleagues or neighbors.
Now, all there's left to do is to enjoy a special day together! Happy Valentine's Day!