It's no secret that the women in our lives love birthday celebrations – when else do they get to be the centre of attention?
Whether you're buying for your partner, a close friend, your sister or your mother, finding a number of great birthday ideas for her is a must!
7 unusual and creative birthday ideas for her
1.Plan an out of the ordinary experience
Sometimes a present alone isn't enough.
Why not go the extra mile and plan an entire experience? Begin by writing down all the things your giftee loves, including everything from their favourite restaurant to a tried and tested spa or a romantic escape.
Fill their day with any one of these experiences and you're guaranteed to make it a birthday worth remembering. Begin with a morning of retail therapy, followed by dinner at a top eatery, a wine tasting tour or a cocktail making class.
A memory is often worth so much more than a present alone. Make it that little more mysterious by handing her a card with the day's itinerary tucked away inside, listing times and places without going into too much detail and spoiling the surprise.
If the birthday girl is more adventurous, opt for an action-packed experience such as a few hours spent whizzing around a Formula One race track, a cookery class on an Italian farm, a week spent learning how to ride the waves at a surf retreat or a bungee jumping experience.
Just be sure she is the adventurous type, if not, she may be in for a surprise she'd rather not experience!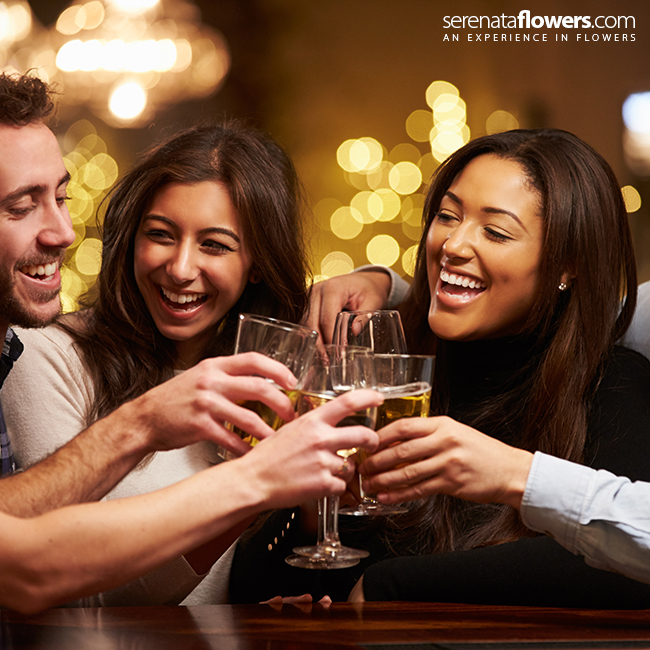 2. Plan a surprise party
It may sound like a cliché but there are many ways to make a surprise party extra special, unique and right up her street.
Begin by researching the most unusually awesome venues you can find, including the likes of underwater restaurants, revamped forts and out of this world castles. All are great places to hold an edgy party, and one that she'll remember for years to come. Once you've booked the venue and invited the guests, it's time to decorate! There are a number of tips on party planning available online and all are guaranteed to give you inspiration.
From using flowers for creative decorations to stringing fairy lights from the ceiling to designing her very own cocktail glasses, there are plenty of decor options to choose from.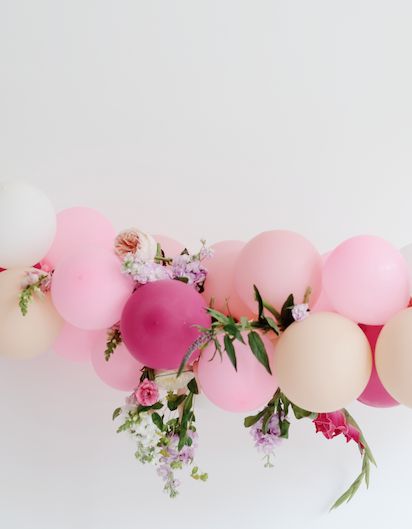 3. Round-the-clock gifting
Who doesn't love receiving a gift?
Make her feel special all day by presenting her with a birthday present each and every hour!
Start the day by rustling up her favourite breakfast, followed by a present every time the clock strikes the hour, saving the biggest and best gift for last. You can even send her on a treasure hunt to find her birthday presents – just be sure to provide her with a number of hints and helpful clues.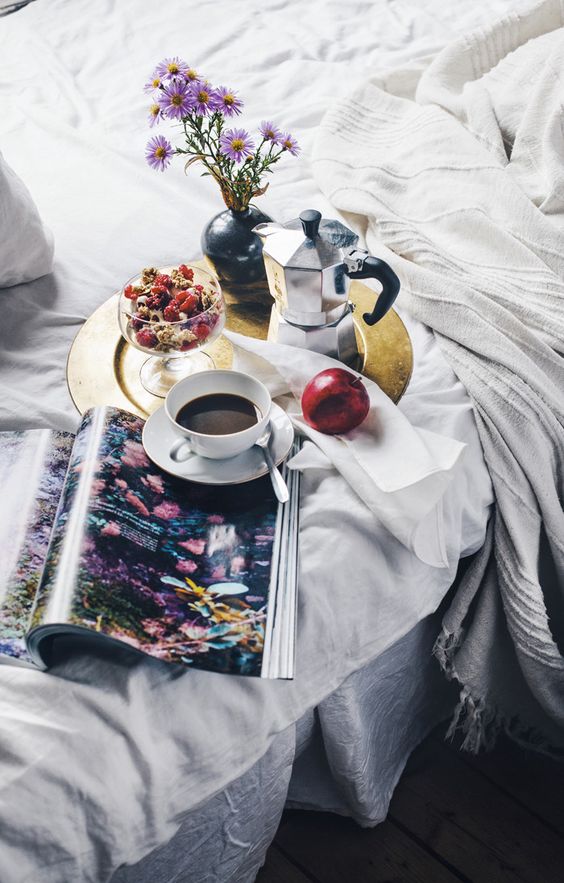 4. 12 days of birthday fun
Is it a big birthday?
If so, you may want to push the boat out. Instead of presenting her with a gift every hour of the day, choose from an array of gift suggestions and present her with one every day for 12 days. If the final gift is a surprise party or a trip away, each item could represent a clue.
For example, suntan lotion, a pair of flip-flops, sunglasses, or a bikini if you've decided to whisk her off on the holiday of a lifetime. Ski googles, snuggly socks, ski lessons and a fondue evening if you're planning to take her to the French Alps.
Alternatively, a session spent with her favourite make-up artist, a manicure and a pedicure, followed with a fitting at her favourite boutique could be just the answer if you've decided to surprise her with a top-notch meal at a swanky restaurant.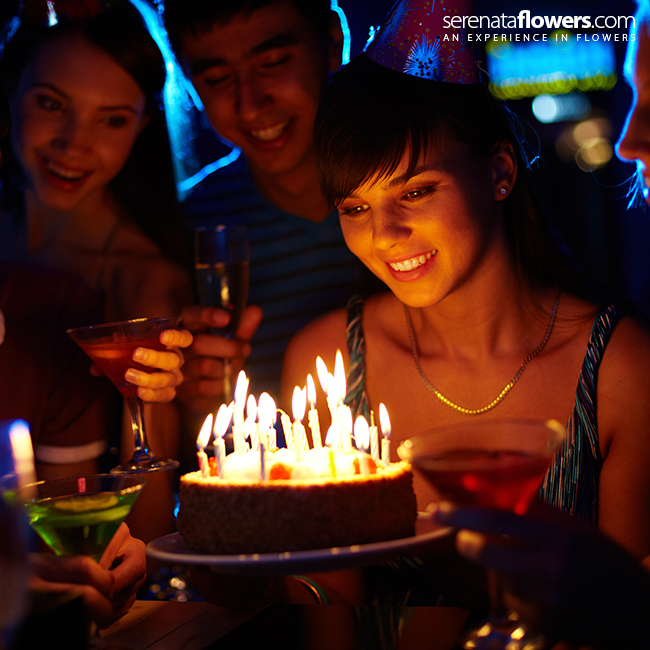 5. Hire a party planner
If you want to create an exquisite venue for a birthday party, hire a party planner. He or she will help you to create a masterpiece, regardless of whether you choose to hold the bash in your local pub or in a neighbor's field complete with marquees, a band, and an obstacle course.
You can even go all out and choose a theme – just make sure she's aware of the dress code in advance! If you want it to be a surprise up until the last minute, ask her nearest and dearest to help you choose her an outfit.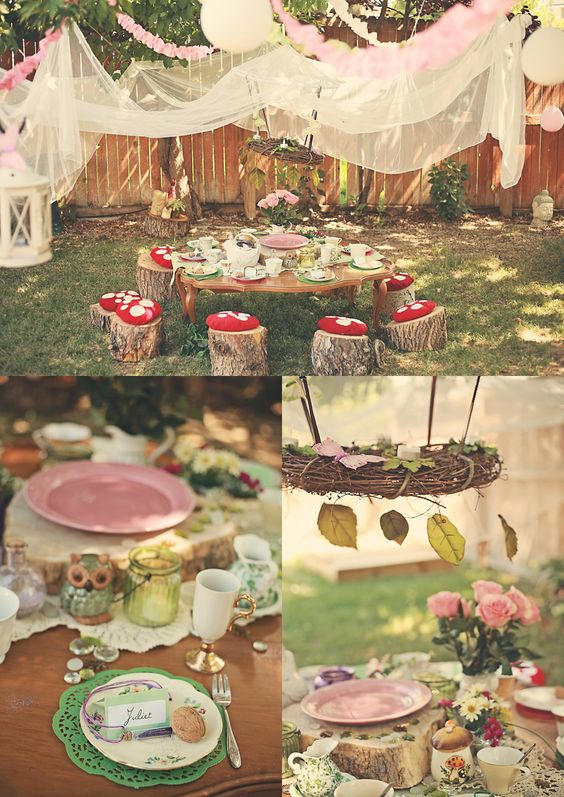 6. Balloon avalanche!
Balloons are synonymous with birthdays! Surprise your girl with an avalanche of them on her return home from work. As soon as she opens the front door she'll be instantly greeted by an array of colour!
If flowers are more her thing, opt for a flower bomb. It's not only prettier, but the scent is divine! Surprising someone with flowers by placing them in unexpected places is certainly one way to say a big 'happy birthday' to the special person in your life! On the morning or eve of her birthday, ask to borrow her car keys and fill the entire thing with an oasis of greenery! Return the keys without saying a word and simply sit back and wait for the surprise to unfold!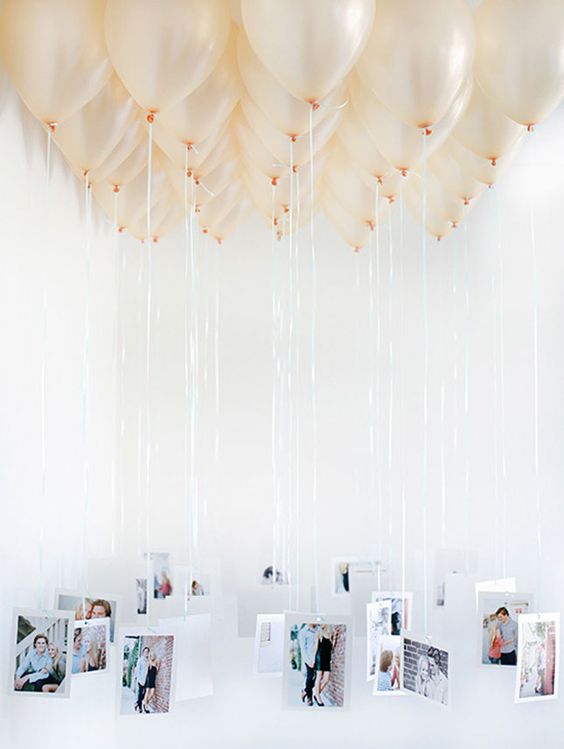 7. Bring the spa to her
What girl doesn't like to be pampered every now and again – especially on their birthday?
Surprise your loved one by bringing the spa to her. Whether you hire a professional masseuse or offer your own services, an evening of relaxation and unwinding is guaranteed to bring a smile to her face. Begin this birthday treat by presenting her with a care package brimming with goodies, designed by some of her favourite brands, decorate the house with candles and incense sticks and play some calming music softly in the background.
If you're unable to be there on her special day, send a spa package in the mail. Fill it with goodies including the likes of bubble bath, sweet smelling body lotions, her favourite nail polish, a rejuvenating face mask and a bottle of perfume. If you're unsure of what to put in the package, get a little help from an expert and order online.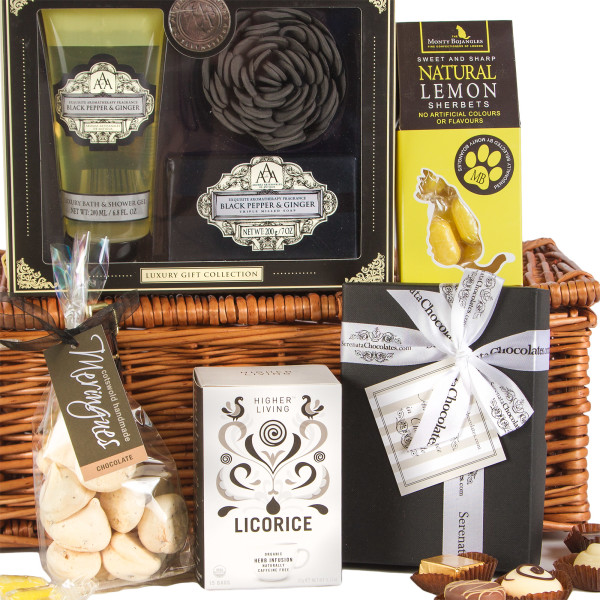 Whether you go all out or keep it uniquely low-key, there are creative gift suggestions to suit all! If you're unsure if what gift ideas for her to get, take a little inspiration from the ideas listed above. It's entirely up to you whether choose one, mix and match or add your own flair.
Hopefully, there's plenty of inspiration here to help you to plan a brilliant day for the special person in your life. But if you think we've missed out some fantastic birthday ideas for her please let us know and we can share your creative ideas with everyone else.
Have you ever done something out of the ordinary for a birthday of the lady in your life? We'd love to know what works for you.
Read More about Birthday:
10+ Birthday Poems for any Recipient
Can't Make it to the Birthday Party? Send a Birthday Hamper
50+ Birthday Quotes for your Card Messages
Original Birthday Wishes For Any Recipient
7 Brilliant Birthday Ideas for Men Who have Everything
15 Brilliant Happy Birthday Cards