How do you usually celebrate your anniversary? With a date night, a bunch of flowers or even a trip abroad?
Whichever way you decide to spend your day, don't forget an Anniversary Card – it's compulsory!
This year, surprise your other half with something a bit more original.
Here is a selection of original anniversary cards from Etsy.com. Don't forget to add some fresh flowers to your card!
1. Happy Ant-Iversary
Cute and simple, she won't help herself to smile!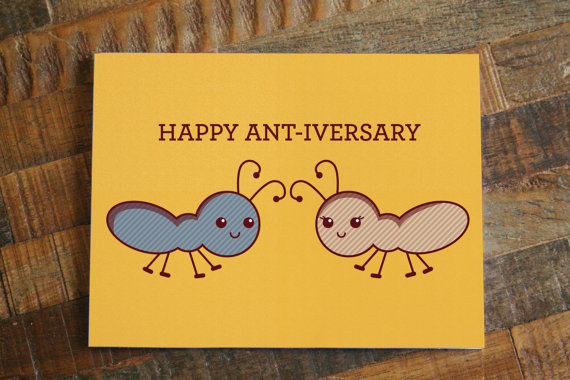 2. Happy as a Clam
Make sure you let her know how happy she makes you.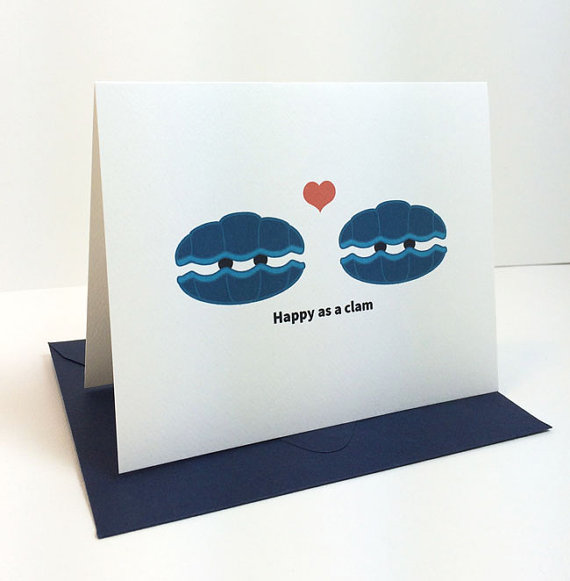 3. Nuts about You
Less formal and more to the point.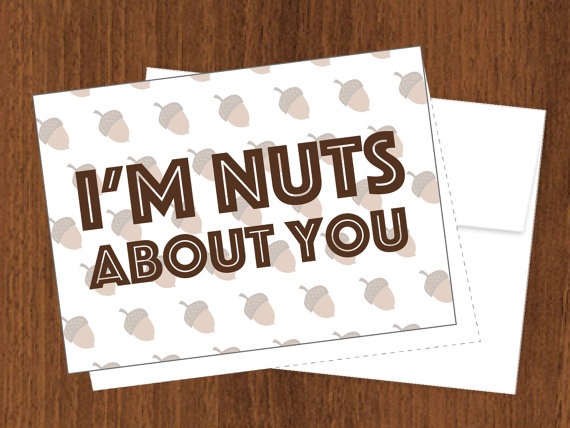 4. You Complete Me
Match made in heaven.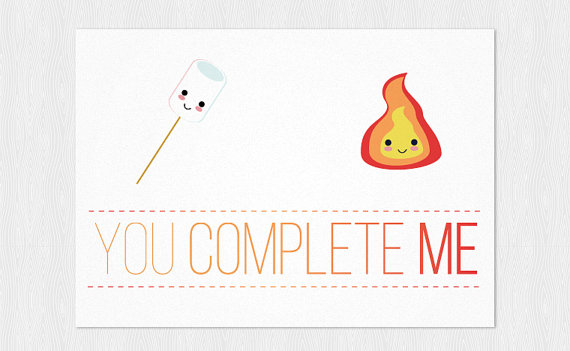 5. Growing Old Together
Probably not best for first year anniversary!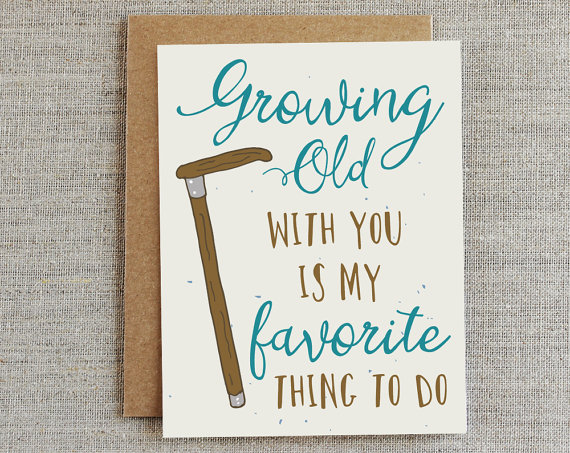 6. Favorite Wife
Do NOT use if you've been married before!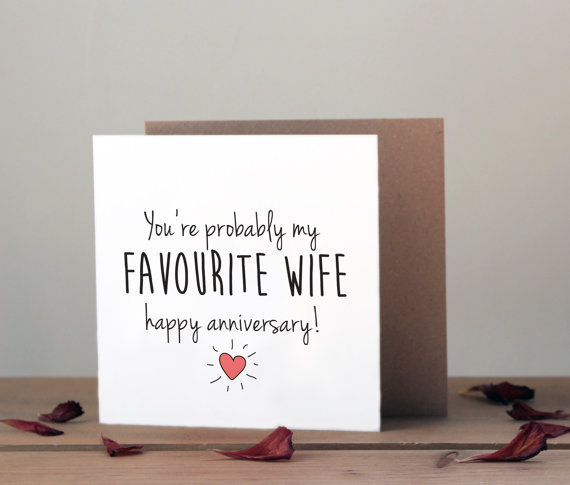 7. Asked for My Number
Great for the anniversary of the first date?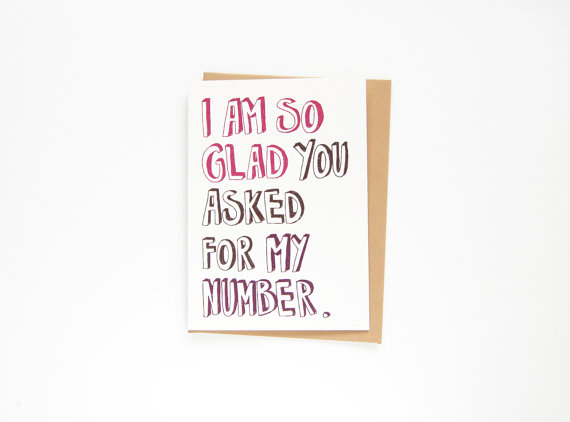 8. Happy Anniversary
If she appreciates dark humour.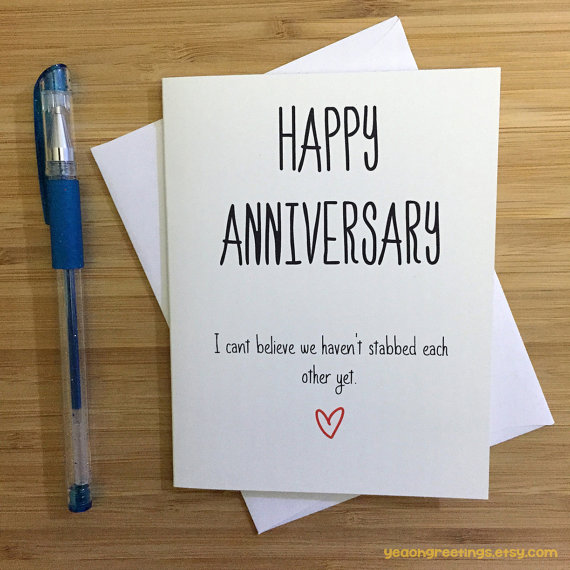 9. Handy Husband
Show him that his skills are appreciated.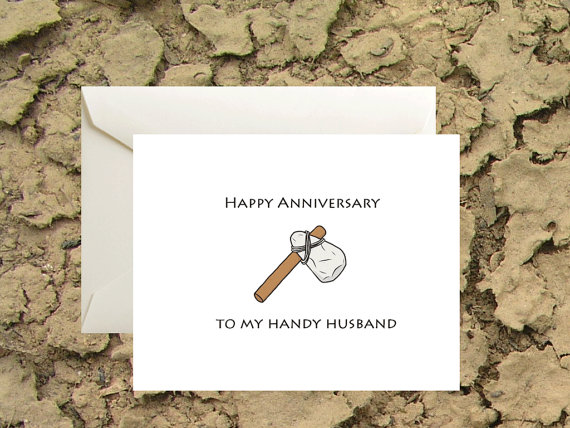 10. Soy Happy!
Play with words!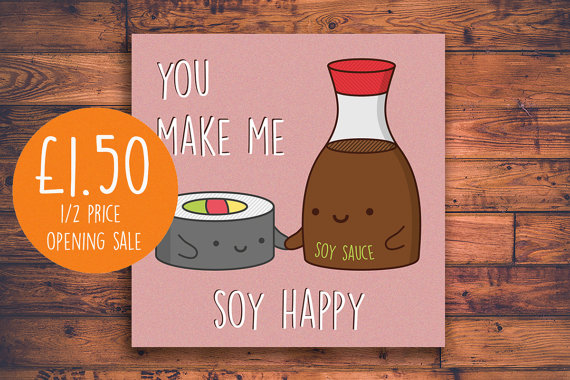 More on Anniversary
Wedding Anniversary Gifts by Year