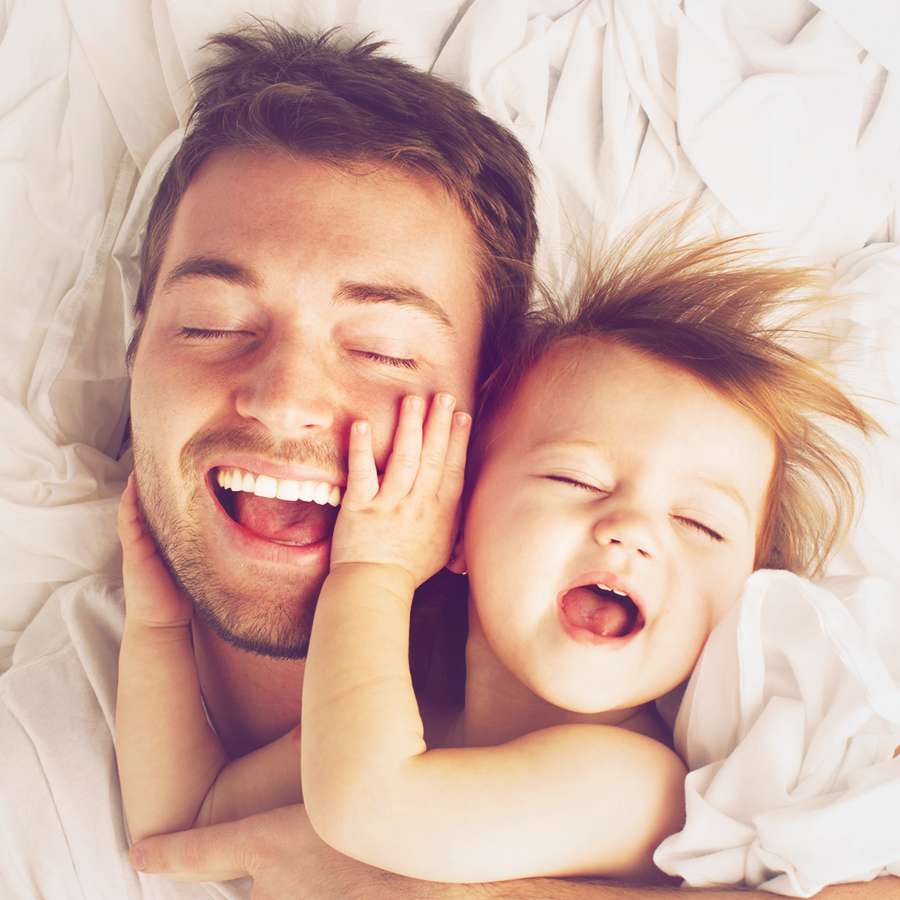 If you didn't already know, Father's Day is almost here!
On 21st June, you're expected to spoil your old man so now is the time to get planning.
Most fathers are as easy to please as they are to love but this year why not make things even more special by upping your present ideas from the standard card and pair of socks to something even greater.
We have ten great ideas to get you started…
1. Big breakfast bonanza
Come on, what dad doesn't just love a good old fashioned English breakfast? Treat him to his favourite sausage and bacon in bed but don't forget the cup of tea or coffee!
2. A big garden barbeque
It's June. The sun should most definitely be out which means only one thing…barbeque time! Plan a fun outdoor dinner for your dad to celebrate just how wonderful he is and start grilling his favourite meat and veggies. You could even get his favourite beer in, for a real treat!
3. Let him relax
This idea is the perfect solution for any young children. You can play "servant" for the day and help with any jobs that dad would normally do, including washing the car. Back rubs and drink-fetching could also be included if you're feeling extra generous!
4. Show your dad some love
Give your dad the surprise of his life by putting hearts all over his office, bedroom , and garage. Get every member of the family to write on the hearts just one reason why they love him so much and you can guarantee your old man will be smiling from ear to ear! You could also add a few balloons for good measure!
5. A memory book
Every child has a special bond with their dad and there is no reason why you can't share this by putting together a memory book. This could involve photographs of both of you – from when you were born to the present day – with little-written notes and memories under each picture. This will give you and your beloved dad the perfect opportunity to spend some time together and reminisce about the old days.
6. Dad's day out
Take your dad out for the day and do something you know he will love. Whether that involves playing a bit of golf or going to the local history museum, this is the perfect present for any dad. You'll get to spend all day together and do things you know he really enjoys. Perfect!
7. Make something for him
If you want to give your dad something really personal this Father's Day – and who can blame you – then why not write a poem or create a photo frame for a picture of the both of you together. If you're not all that creative then don't panic! Simply write a heartfelt letter.
8. Cook
You can treat your dad and the whole family to a good home cooked meal as the perfect Father's Day treat. Everyone knows the way to a man's heart is through his stomach, so get to your local supermarket and start shopping for the very best ingredients. Cook your dad's favourite meal and decorate the table with balloons and cards so he knows he is the center of attention.
9. Football tickets
Is your dad football mad? Is he known for shouting at the television and pretending he's playing when the game is on? Does he long for the chance to see the action first hand for himself? Then why not try and purchase some football tickets so he can see his favourite team? It doesn't matter if the game isn't for a while either – it'll just give him something to look forward to!
10. Story time
We all love to hear about what our dad was like when he was young and free. They've all done things they shouldn't (and would probably like to forget) and this is the perfect topic for stories. Father's Day is the perfect time to gather the family together and share stories from the past. You could even turn it into a little biographical story to give to your dad as a gift if you like!
Our dads are our role models. They protect us, love us, and care for us. Let's show them how much we appreciate it with ten great ideas of how to make Father's Day special. You can even add in some hand-selected Father's Day flowers for good measure. After all, it's not just women who can receive pretty bouquets.