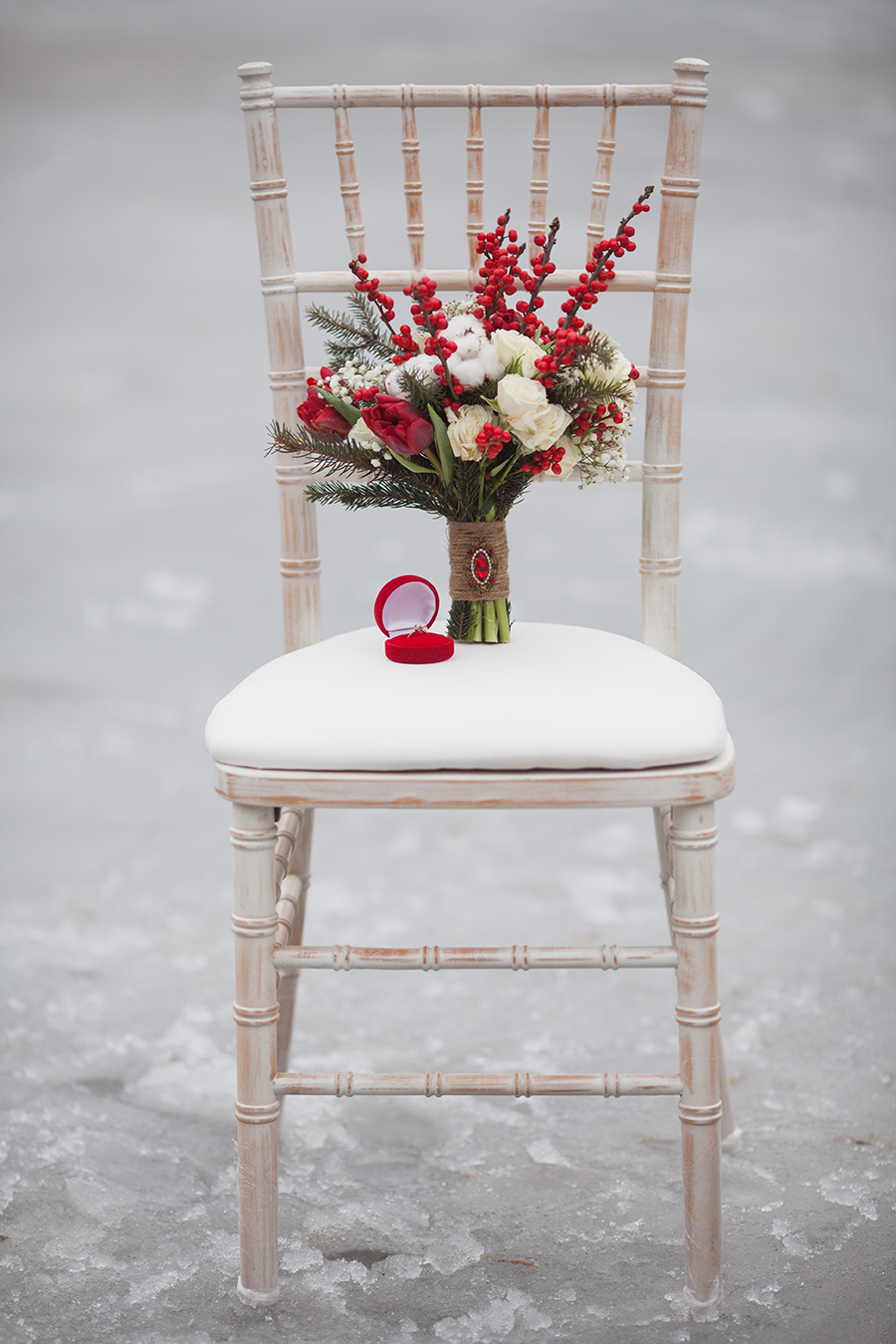 Flowers are an essential part of most weddings and winter ceremonies can be stunning with their frosted themes and white, green and color schemes.
Whether it's your table centrepiece or your bouquet, choosing your wedding day blooms is great fun and there are some beautiful winter flower options to choose from.
Take a look at our list of the top 10 Winter Wedding Flowers for some inspiration.
1. Amaryllis
The large, trumpet-like flowers of the amaryllis come in an array of colors and patterns, but the cream and white varieties are perfect for a winter wedding. Due to their size, shape, and detail, they are simply striking when left alone, tied by a single wide ribbon, and don't really require any other flowers to complement them.
2. Anthurium
If you're looking for something a little different, the anthurium is for you. An unusual waxy, lily-pad like shape, they are most commonly found in red, which also happens to be the most beautiful colour option. They are also known as the flamingo flower, which alludes to their exotic appearance.
3. Calla Lily
An ideal choice for the chic modern bride – these large flowers resemble paper rolled loosely into a trumpet with a pop of bright yellow at their center. They are elegant and effortlessly glamorous.
4. Chrysanthemum
A florist favourite, chrysanthemums are a classic. They come in a huge choice of colours, and range from full and showy to even showier pom-pom-like balls.
5. Euphorbia
Curved stems with lots of tiny, unique flowers, these are another good option for those looking for something a bit out of the ordinary on their wedding day. The small, flat round flowers with large centres resemble buttons.
6. Gerbera
If you want to break up the winter months with something undeniably cheerful, the sturdy, round flowers of the Gerbera will brighten everyone's mood and transport them straight to summer. Like giant daisies that come in vibrant shades from orange to fuchsia.
7. Hydrangea
Hydrangeas are the perfect bouquet flower to channel wintery, frosted scenes. Select some icy shades of violet-blue and whites. You'll only need a few of the giant, overflowing heads comprised of miniature flowers and can always opt for a few potted varieties in your theme colour for complementary table decorations and centerpieces at the reception venue.
8. Rose
The undisputed queen of romance and classic feature of many a wedding, roses can be traditional or contemporary depending on how they're styled.
9. Ranunculas
Ranunculas ooze vintage, particularly in dusky pink. An abundance of delicate, crepe-paper thin petals form a picture-perfect flower head that's cute and girly.
10. Muscari
For a sweet nod to the wildflowers of summer whilst retaining a wintery, frosty color scheme, the beautiful blue spikes of the muscari are a little less ordinary and pair very well alongside some rounded, creamy varieties for a balanced bouquet or display.