Roses are perfect for many occasions as they add an instant injection of colour to the home or office, make a great gift for a loved one and look idyllic when planted in the garden. They're also an extremely versatile bloom, with a variant to suit almost every taste, as well as numerous lesser-known varieties.
1. Papageno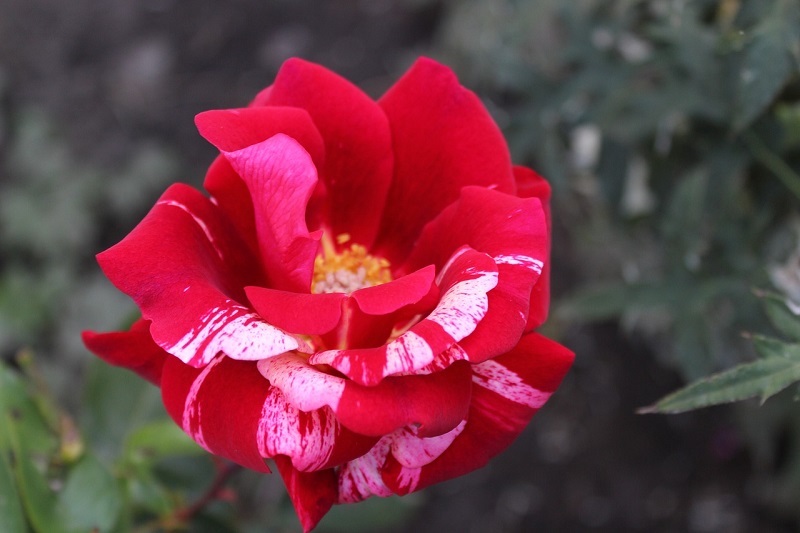 This beautiful rose variant boasts two-tones and comes in the shape of a Hybrid Tea, which was initially bred in 1989 by Samuel Darragh McGredy IV. Its rare colouration makes it an ideal option for those who wish to stand out from the crowd, as it certainly stands strong against other rose species. This beautiful rose can reach a height of between three and four feet tall and offers a mild scent. To thrive, it requires spring pruning and protection from winter temperatures. It's an ideal option to gift a loved one as it is one of the more mysterious and sultry variants. As a result, it makes a gorgeous cut rose when placed in a bouquet, either alone or with other complementary blooms. If you wish to send a loved one a bouquet of roses, you can do so via an online florist such as Serenata Flowers. They have a wide variety of displays to choose from, all of which are available for same and next day delivery.
2. Rainbow Rose
The rainbow rose features petals that have been artificially coloured by water, which is drawn from the stem. The water causes the stem to split and dye every part of the bloom a different hue; the colours are then filtered through to the petals, which results in a multi-coloured rose. When the rose is in full bloom it boasts an impressive flower diameter of 6cm and a stem length of between 40cm and 100cm.
3. Nostalgie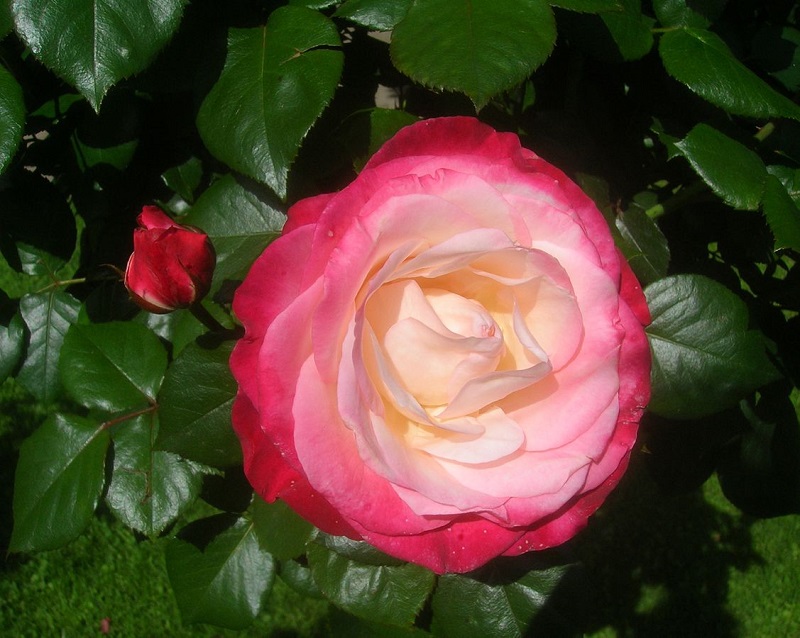 Nostalgie is an amazing two-toned rose, complete with rich red outer petals and a subtle, creamy middle. The rose is a Hybrid Tea, which was first introduced in 1995 by Hans Jürgen Evers. This specie of rose blooms in early summer, late summer and from early to mid autumn. It boasts a sweet scent and double blooms that can embody up to 40 petals.
4. Rive Gauche (Green Eye)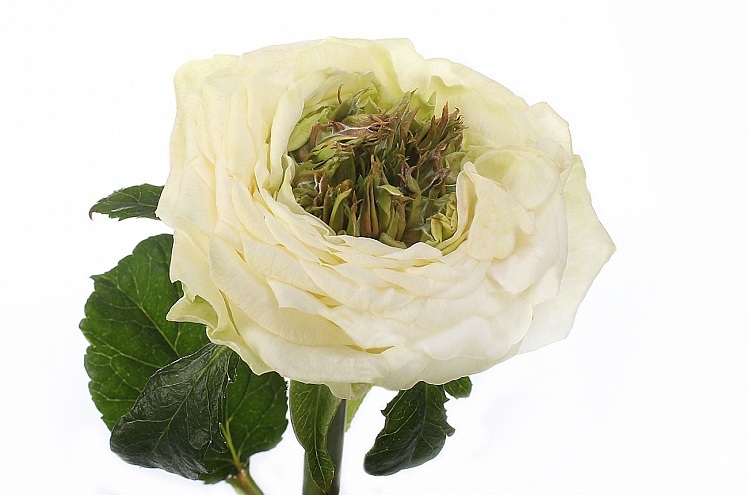 Rive Gauche, which often goes by the name of 'Green Eye', is related to the Green Valley Floral variety, which was initially genetically bred to showcase green foliage growing in the centre of the bloom. The petals are reflexed, while the green foliage is pointed. This popular, yet rare bloom has light pink flowers that surround the green leaves. Certain species feature yellow-white flowers. If you're looking for a bouquet containing solely yellow roses, look no further than Felicity Roses. These blooms certainly pack a punch with their larger than life hues.
5. Rainbow Sorbet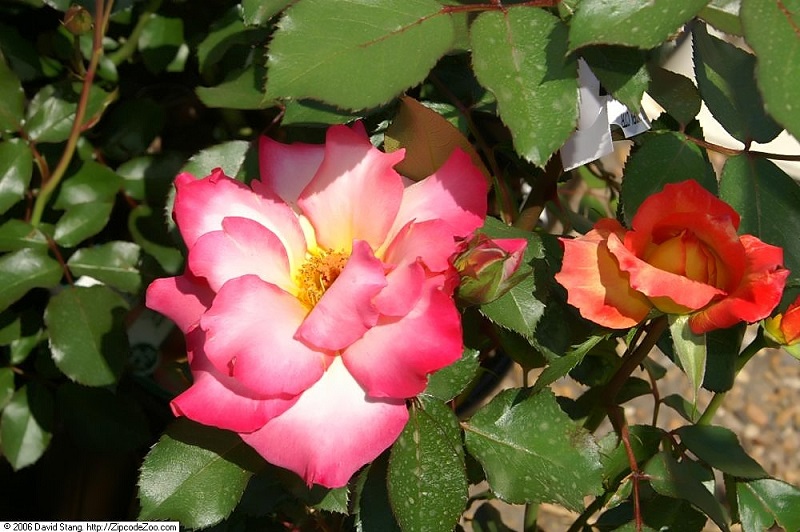 This Floribunda was bred before 2004 and originates from the Playboy variety of rose. This beautiful rose boasts yellow blooms complete with pink edges and can reach a height of five feet tall. It is a great option for those looking to invest in a hardy rose, as it is able to withstand most diseases and survive colder temperatures. This rose blooms from late spring to early autumn, yet doesn't brandish much of a scent.
6. Félicité Parmentier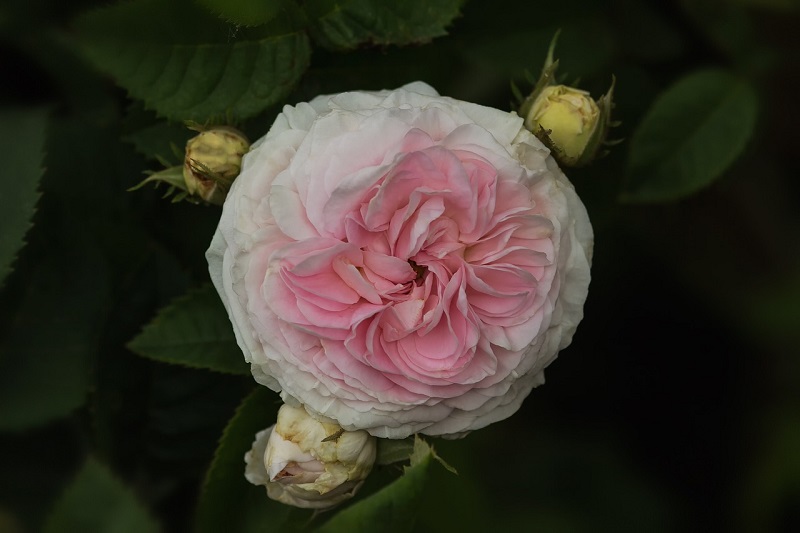 Louis-Joseph-Ghislain Parmentier bred this Old Garden Alba rose before 1836. This bloom boasts a pretty light pink bloom that deepens toward the flower's centre and offers a strong scent. It's an extremely shade-tolerant rose and can reach a height of between four and five feet tall. With over 120 beautifully layered petals per flower, it's an extremely impressive rose and one that has a stronger fragrance than most.
7. Osiria
This Hybrid Tea rose boasts an odd colouration of petals, which are velvety red at the front and white at the base. This specie was bred in 1978 and features larger flowers than most rose variants. It's a great one for the keen gardener as it blooms year after year when cared for correctly. It also boasts a heavier scent, so is ideal for those wishing to add a musky fragrance to their home or garden. The petals can turn dark red, which proves a great contrast to the silver backdrop.
8. Hocus Pocus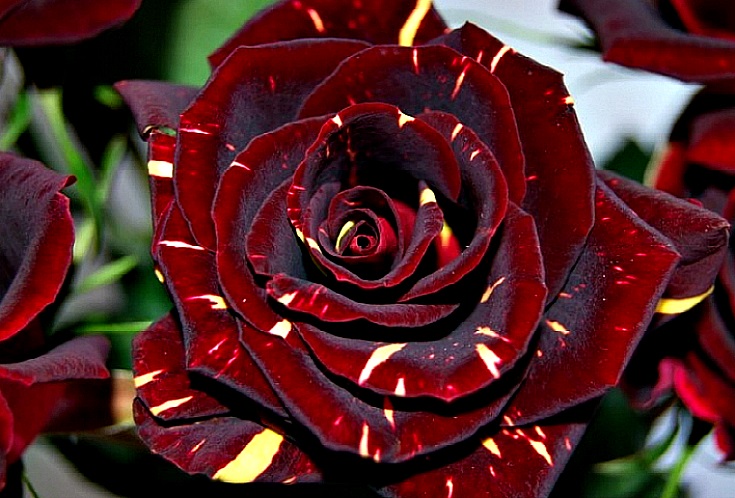 Another unique rose initially discovered by W. Kordes & Sons in 2000, due to its rich and velvety flowers, is akin to Black Beauty. Some variants even feature yellow stripes.
9. Abracadabra rose
Discovered not too long ago, in 2002, this bloom features some similarities to that of the Hocus Pocus rose, with its yellow streak colouration on dark red petals. Another variant of this rose is the Memphis Music, a red blend mini-flora that grows in the same region.
10. Claude Monet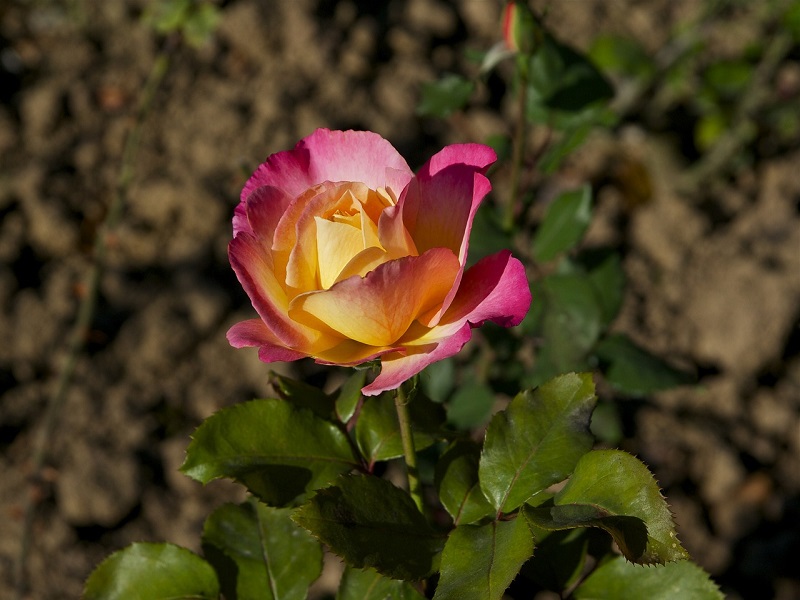 Claude Monet comes in the shape of a Hybrid Tea, complete with double blooms that brandish shades of yellow and light pink, both hues often appear in stripes and streaks. It has a mild to strong fruity scent and will add an instant injection of hue to minimalistic home décor or a green lawn.
Source: charismaticplanet.com