Congratulate new parents on their arrival in style!
Forget about the overload of pink and blue and choose something more unique to mark the occasion!
Here are some of our favourite new baby cards – and don't forget to add some flowers for a new mum!
1. Tiny Human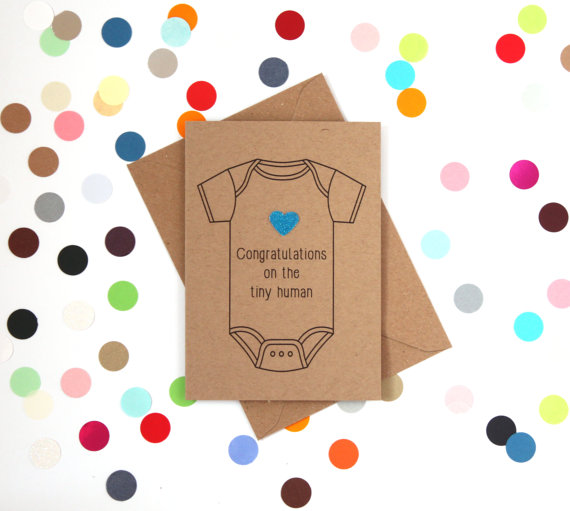 2. Congratulations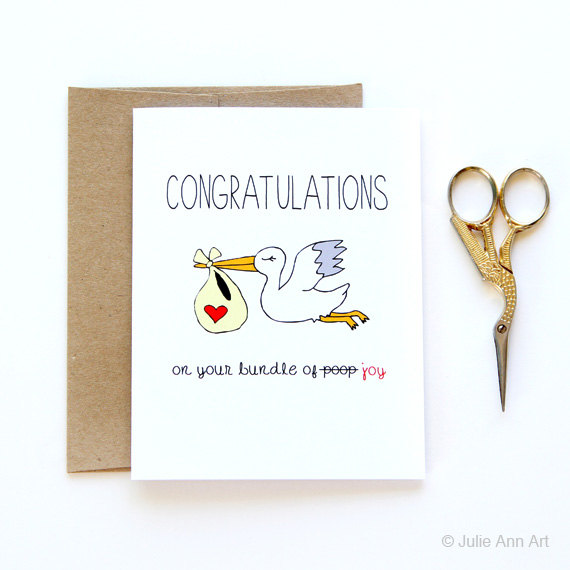 3. Classic Tales of Parenting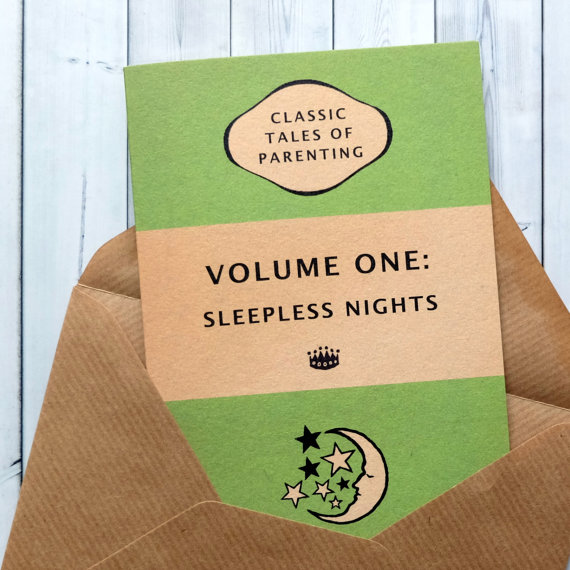 4. Brace Yourself!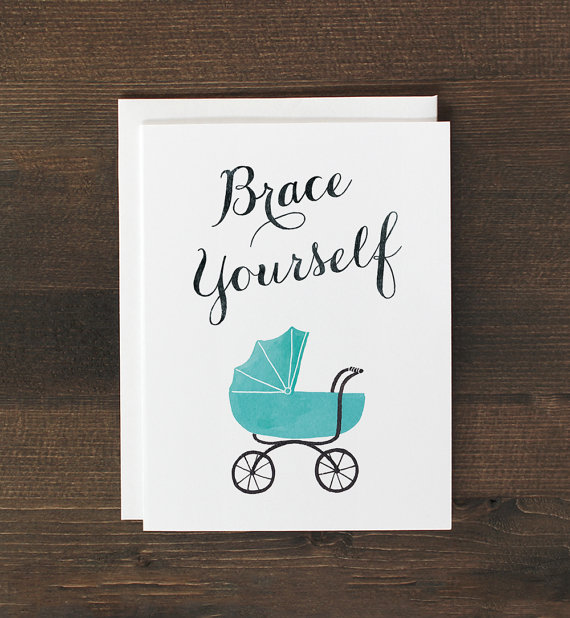 5. Congrats on …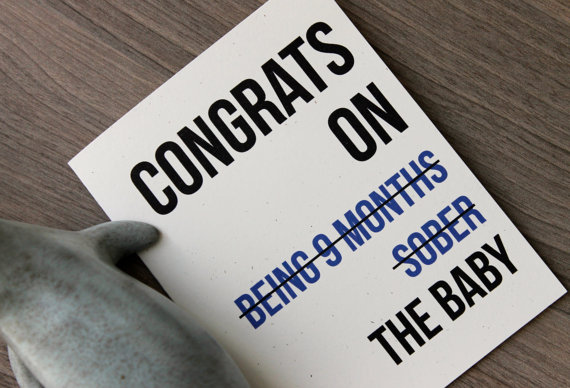 6. Love, Joy ….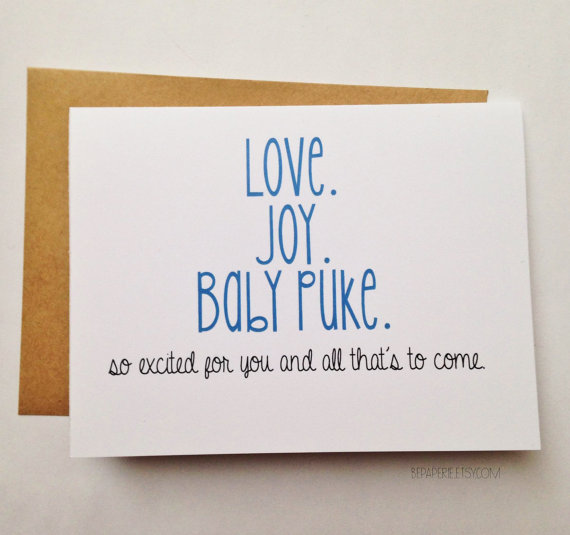 7. Good Job!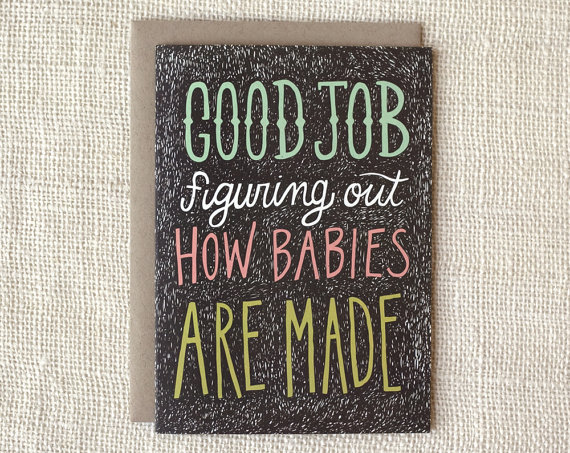 8. Goodbye Sleep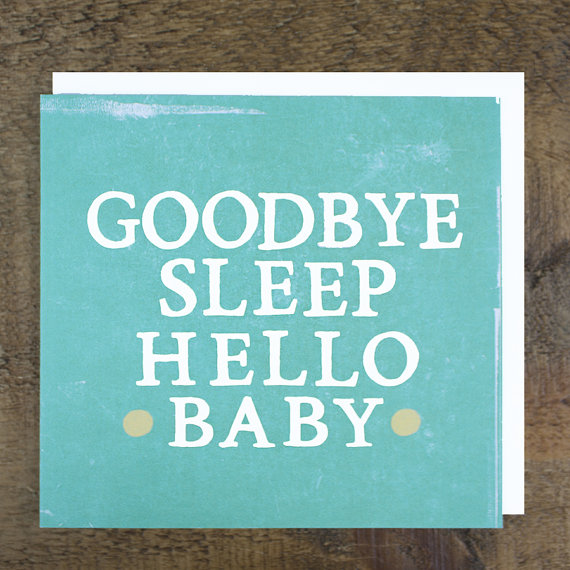 9. Holy Shiitake!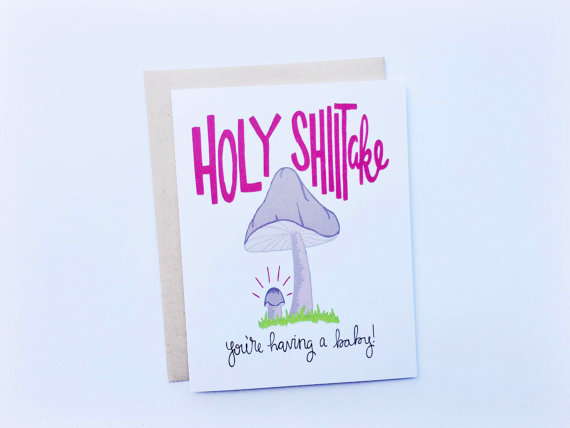 10. Cheers!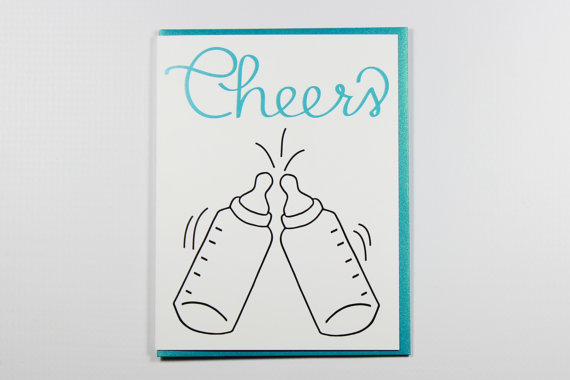 Featured image: Etsy.com
Few tips on choosing a card and gift for a new mum and baby:
consider the occasion when you're giving out the gift – will this be for a baby shower, christening or just when visiting the newborn at home?
choose if you want to give something practical, sentimental, something that will last for years to come or you want something simple and ornamental
you can consider shopping for a gift online, or make your own at home – for example, nappy baskets and cakes are a very popular handmade gift
large or expensive items like nursery furniture, pram, and others can be bought for baby shower, if you organise a collection from other attendees so that the gift doesn't get too expensive for you
baby gift registers, similar to wedding registers, are getting very popular all over the UK as they make gift shopping a lot easier and the new parents will get exactly what they need – ask the new mum if she created one and she might consider doing so
it's always better if you can bring your gift in person, but if you live far away or can't make it, ordering it online and having delivered is perfectly acceptable
card message should be always handwritten, it is more personal
New Baby Flowers and Gifts
If you want to send something more than just a card, you can include flowers or small gifts for a new baby and mum.
Here is a small selection of new baby flowers and gifts from SerenataFlowers.com:
More topics about New Baby & Mum:
How to throw a great baby shower
Gift for a new mum? Avoid these common mistakes!
Baby Hampers & Baby Gifts Trends for 2015
15 Original Messages for New Baby Cards